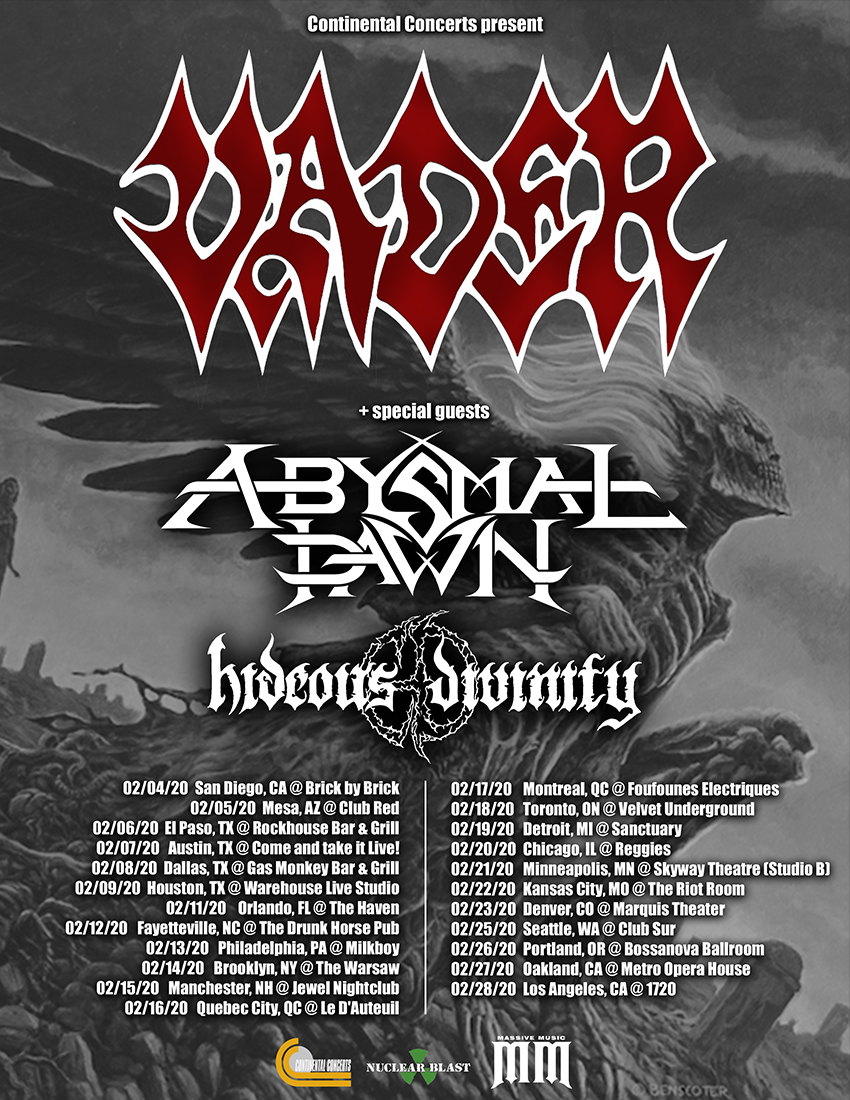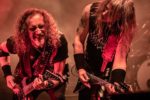 VADER
Vader is a Polish death metal band from Olsztyn. Formed in 1983, the group was founded by then-bassist Piotr "Peter" Wiwczarek and guitarist Zbigniew "Vika" Wróblewski. Vader went through several lineup changes over the years, and since 2011 comprises Wiwczarek on guitars and vocals, guitarist Marek "Spider" Pająk, bassist Tomasz "Hal" Halicki, and British drummer James Stewart.
Starting as a heavy metal group, Vader eventually went to thrash, speed, and then in the late 1980s became a death metal band. The band's name was inspired by Darth Vader from the Star Wars film series. Lyrical themes include stories by H. P. Lovecraft, World War II, horror, and anti-religious messages.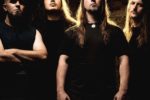 ABYSMAL DAWN
Hailing from Los Angeles CA, ABYSMAL DAWN plays an aggressive mix of modern death metal. The band seamlessly blends the hooks and technicality of early 90's American death metal, with atmosphere, melody and the brutality of their contemporaries.
ABYSMAL DAWN was formed by Charles Elliott (guitars/vocals), Jamie Boulanger (guitars), and Terry Barajas (drums) who circulated a three song demo in winter 2004. The demo garnered some attention for the band within the underground metal press circuit as well as helped them score gigs alongside Exodus, 3 Inches of Blood, Hate Eternal, Into Eternity, Aborted, and more.
In November '05, the band began work on what would become their first proper full-length From Ashes with engineer John Haddad (Intronaut, Eyes of Fire, Phobia). The resulting nine songs paid special attention to not only brutality, but song craft as well and earned the band a remarkable international press response for a debut album. On the strength of From Ashes, they earned their first U.S. tour, a five-week juggernaut alongside Six Feet Under and Decapitated and played as support throughout their home state with the likes of Suffocation, Emperor, Immortal, Goatwhore, Decrepit Birth, and more.
In 2007, ABYSMAL DAWN played a handful of festivals (LA Murderfest, Gathering of the Sick, Burning Star Metal Fest, and more) but most of the band's time we devoted to writing and rehearsing new material for their follow-up to From Ashes. By November, ABYSMAL DAWN had entered Haddad's new studio to begin the next full-length.
ABYSMAL DAWN spent the next three-months in and out of the studio crafting Programmed To Consume. One by one, track by track, the pieces of this record came together, including brand new artwork once again from Par Olofsson.
In February 2008, ABYSMAL DAWN signed a deal with Relapse Records, making Programmed To Consume the band's label debut. ABYSMAL DAWN will unleash this virulent strain of modern death metal on May 13th (May 19th internationally). The band's metallic assault thunders with all the hallmarks of death metal's finest traits, and prove that ABYSMAL DAWN is an explosive new force in American death metal.
HIDEOUS DIVINITY
In 2017 Hideous Divinity celebrate their 10th year of activity with the release of their 3rd full length "Adveniens", once again via Unique Leader Records. Recorded, Mixed and Mastered at Stefano Morabito's 16th Cellar Studio during autumn 2016, "Adveniens" is the result of an extensive 3-years in the making songwriting process, bringing you Hideous Divinity in their darkest and heaviest shape ever. The entire album concept is pretentious as well: a reflection on history and time, on the succession of futile ages, on the role of poet as soothsayer and witness of the winds of time erasing each one of these ages from the face of the earth. A reflection on Walter Benjamin predicting the 'adveniens' of David Cronenberg, on Professor O'Blivion predicting an era when "all of us will have special names". "Adveniens" delivers the most violent reflection on art you ever witnessed.