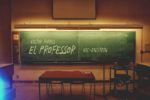 VICTOR TORRES
The Victor Torres Band is a collection of Chicago land based touring and session musicians who come together to create a memorable eclectic musical journey. The experience consists of funk/soul-rock instrumentals, layered with classics that will surely get you on your feet! Founder/bass guitarist Victor is working on an EP titled "Phases" and is excited to bring his music collection to you!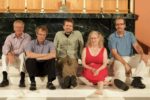 JASON SEED STRINGTET
Members of the Milwaukee and Chicago Symphony Orchestras join pianist Marianne Parker and composer-guitarist Jason Seed to form the Jason Seed Stringtet, which has been performing Jason's unique chamber music since 2008. The group formed alongside the Independent Music Award-winning Jason Seed Elixir Ensemble, a larger group which had a rock/jazz band sensibility. The more intimate Stringtet now brings Seed's eclectic collection of classical crossover pieces to a wider audience. Some of the music has been featured on NPR's Morning Edition, All Things Considered and Lake Effect, in the film Everglades of the North and more. With some pieces composed in recognizable traditional forms and others in as yet un-named categories, the music constantly surprises.
JASON SEED composition, guitar
DAN ARMSTRONG bass
SCOTT TISDEL cello
HELEN REICH viola
GLENN ASCH  violin, viola
MARIANNE PARKER piano
"A lot of people – fans of art-rock, jazz, classical and global sounds – are going to love this album. It's one of the year's best, whichever category you might think it fits (and realistically, it doesn't really fit any, which helps explain why it's so enjoyable)."
CD review of In the Gallery in Lucid Culture