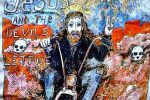 WILD JESUS AND THE DEVIL'S LETTUCE
Wild Jesus and The Devil's Lettuce Family Party Band is a community of musicians with the uncanny ability to surprise you every time they take the stage. As one might expect from such a strangely named group, Wild Jesus' sound ranges from noir waltzes all the way to effects laden, impressionistic, psychedelic grooves.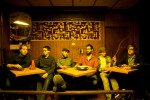 THE DRASTICS
(featuring MC ZULU)
The Drastics are modern roots music. Their sound fits as easily in a Kingston dancehall as it does in an artist's loft-party in the warehouse district. Though primarily classified as a reggae group, The Drastics embrace many styles of music both live and in the studio. This can be heard in their songs which draw from roots Jamaican music, hip hop, hard-bop jazz, afro-beat, dancehall, as well as folk music from Asia, Africa, the Middle East and South America. Take this powder keg cocktail of styles, add the pulse of gritty everyday urban living and you get one explosive sound. Not playing into any gimmicks or compromising to trends ("The Drastics deserve much credit for moving deep into unchartered territories" – allMusic Guide) The Drastics have been consistantly rocking crowds for three years from NYC to LA and everywhere in between ("dub masters, The Drastics … never fail to put on a killer party" – TimeOut Chicago).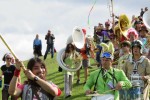 ENVIRONMENTAL ENCROACHMENT
Chicago-based performance art group Environmental Encroachment (EE) uses circus theatrics, live music and costumes to create unique entertainment environments, parades, processions, shows, punk artist marching band encroachments and art happenings.
EE combines a costumed marching band with multi-media stage performance antics, including dancers, hooping, juggling and skits. EE encourages people to interact, be a part, be curious, dance, play.
EE can expand to the size of your event – stage shows, mobile experiences, children's shows, Holiday events, street busking, tactical comic encroachments, festivals, rituals, ceremonies, vaudevillian skits, electric and acoustic music jams, funerals and births.