Winter Warmup Blues Brunch
Blues Brunch and Music 11am-2pm (Cover Includes Brunch)
$15 w/Student ID 21 and over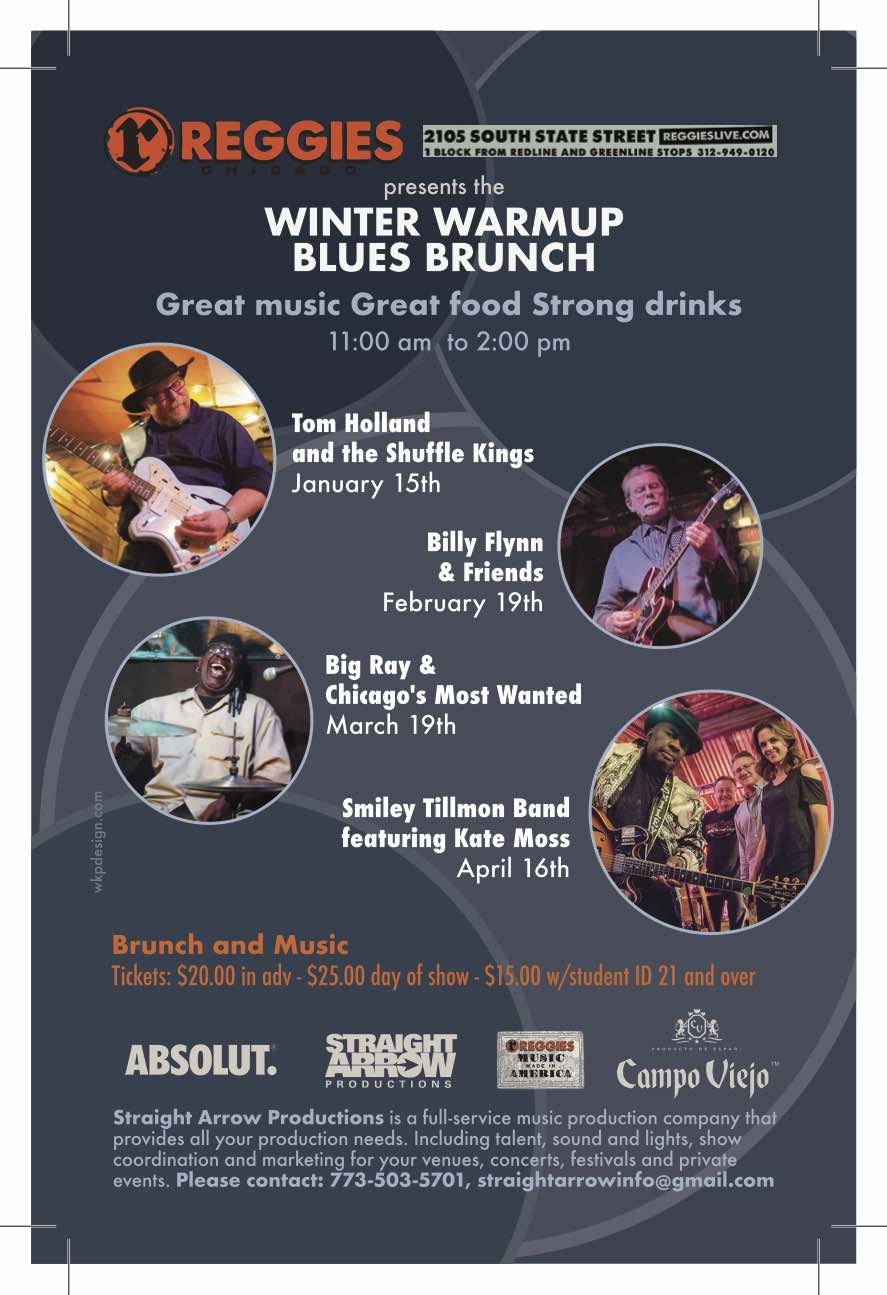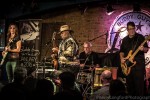 SMILEY TILLMON BAND
The Smiley Tillmon Band was formed in early 2008 when Smiley Tillmon and Tom Rezetko began playing blues together at local open jam nites throughout the Chicagoland area. After a few weeks, the jams got funkier and the crowds got bigger, which led Smiley and Tom to seek out a band. Smiley likes to mix up the group to achieve a modern and unique style of blues, funk, soul and jazz.
Entertainer, Showman, and profound Guitarist, Smiley Tillmon was born in Jefferson County, Georgia in 1941. After a short while, he relocated and was raised in Ft. Lauderdale, Florida where he started playing R&B and Calypso in 1957. His biggest influences were George Benson and Matt Murphy.
After moving to Chicago, IL in 1959, Smiley decided to make the blues his priority, playing full-time until 1976. During this time, Smiley performed with established artists such as Junior Wells, James Cotton, Zora Young, Lefty Dizz, Sunnyland Slim, Johnny Dollar, Bob Stroger, and helped start the career of Denise LaSalle.
In 1977, the music became Smiley's 2nd priority, as he raised his family and maintained a full-time job at a Chicago school district until 2007. During this time, he was still playing part-time and working on his chops more than ever.
In 2007, Smiley emerged back on the scene, with the help of Tom Rezetko, to fulfill his calling as a music man and start a blues revival on Chicago's Southside.
Since his comeback, Smiley has performed with the likes of Lonnie Brooks, Jimmy Johnson, Eddie Clearwater, Twist Turner, Rockin' Johnny Burgin and countless others. He has graced the stage at venues of all sizes, including Kingston Mines, The Checkerboard Lounge, Chess Records, The Beverly Arts Center, and even Toyota Park.
Now, at the age of 70, Smiley's passion for music is higher than ever before, constantly learning new playing tactics and teaching future generations of musicians to come.
Keeping true to the true spirit of rhythm and blues, The Smiley Tillmon Band blends Chicago Blues, Stax and funk favorites to keep the party groovin'!