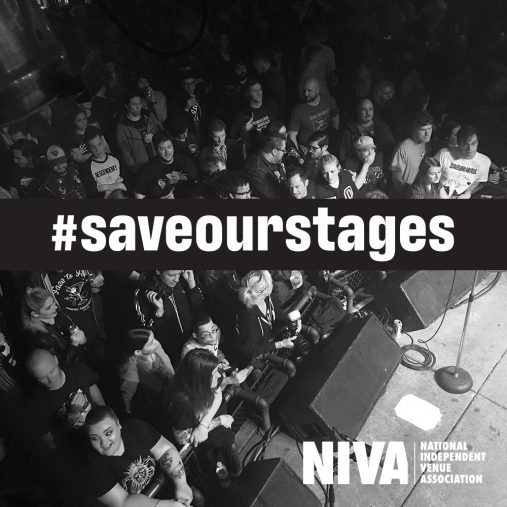 (CHICAGO, IL)––As the effects of COVID-19 continue to devastate businesses and communities around the world, CIVL has continued to fight for the survival of Chicago's independent music venues, and is expanding its coalition as founding members of the newly-formed National Independent Venue Association (NIVA), which now includes over 1,000 members representing all 50 states. 
CIVL is a coalition of more than 20 local music venues, including Avondale Music Hall, Beat Kitchen, Café Mustache, Cole's Bar, Dorian's, Empty Bottle, GMan Tavern, The Hideout, Lincoln Hall, Martyrs', Metro, Park West, Patio Theater, The Promontory, Reggies, The Riviera Theatre, Schubas, The Silver Room, Sleeping Village, smartbar, Subterranean, Thalia Hall, Tonic Room, The Vic, and The Whistler. 
For decades, CIVL venues have played a crucial role in the evolution of Chicago's music and entertainment communities by nurturing local, national, and international talent, and by providing a platform for these artists to bolster their careers and develop their music. Chicago's independent venues are cultural institutions that feed the local economy, provide thousands of jobs, generate tax revenues, offer charitable donations, and strengthen neighboring businesses. But the shutdown has been disastrous to Chicago's venues. 
The numbers are staggering. As a group, here is how the shutdown has affected sixteen CIVL venues during the 6-week period from March 15th to April 30th:

CIVL members have been instrumental in the creation of the National Independent Venue Association (NIVA), which has helped unite over 1,000 independent venues across the United States, including those in all 50 states and the District of Columbia. Both CIVL and NIVA have devoted considerable time and resources to combating the fallout of the COVID-19 pandemic, as venues, staff, artists, and fans struggle with the indefinite closure of the entire live music ecosystem.
CIVL and NIVA are concerned that the Paycheck Protection Program (PPP) is not designed to meet the needs of independent music venues. In a letter to Congressional leadership, CIVL and NIVA urge Congress, especially the Illinois delegation, that changes need to be made to the program in order to ensure the survival of small, independent venues that have been shuttered as a result of government mandates.
CIVL is grateful for the outpouring of support from the music community and general public, who are generously assisting our staff through social media, GoFundMe campaigns, and online programing.
CIVL desperately needs funding and support from City and State officials and agencies, non-profits, philanthropic organizations such as The Chicago Community Trust, and corporate sponsors.
CIVL is grateful for a generous donation from Shure Inc. The audio technology company has been instrumental in recruiting industry partners and artists in a campaign to support local music venues in Chicagoland and beyond. CIVL and Shure are collaborating with artists including Joe Trohman from Fall Out Boy, Jeff Tweedy from Wilco, Jamila Woods, Lili Trifilio from Beach Bunny, and BJ the Chicago Kid to share our mission on social media and encouraging their audiences to support CIVL or their own town's local music venues.
CIVL venues are currently involved in numerous beneficial activities to fight COVID-19 in our communities, such as donating resources to the McCormick Alternative Care Facility.
CIVL Co-Chairs Katie Tuten (The Hideout) and Robert Gomez (Subterranean, Beat Kitchen) provided the following statement:
"CIVL includes some of the most historic music venues in Chicago, and in fact, the world. Our venues employ thousands of people and economically fuel our neighborhoods. Our venues help draw millions of tourists to Chicago. Recently Conde Nast, USA Today, and others have recognized our music venues' importance in making Chicago America's number one tourist destination. For over 100 years, our stages have presented live performers in every genre of music, comedy, and theater; from their first show, through international stardom. CIVL venues never forget that we come from neighborhoods of working people, just trying to make it, just trying to be heard. From the streets of Chicago, to the halls of the nation's capital, we must fight to sustain the absolute cultural and economic impact of independent music venues."
 
Click here to read NIVA's letter to Congress.