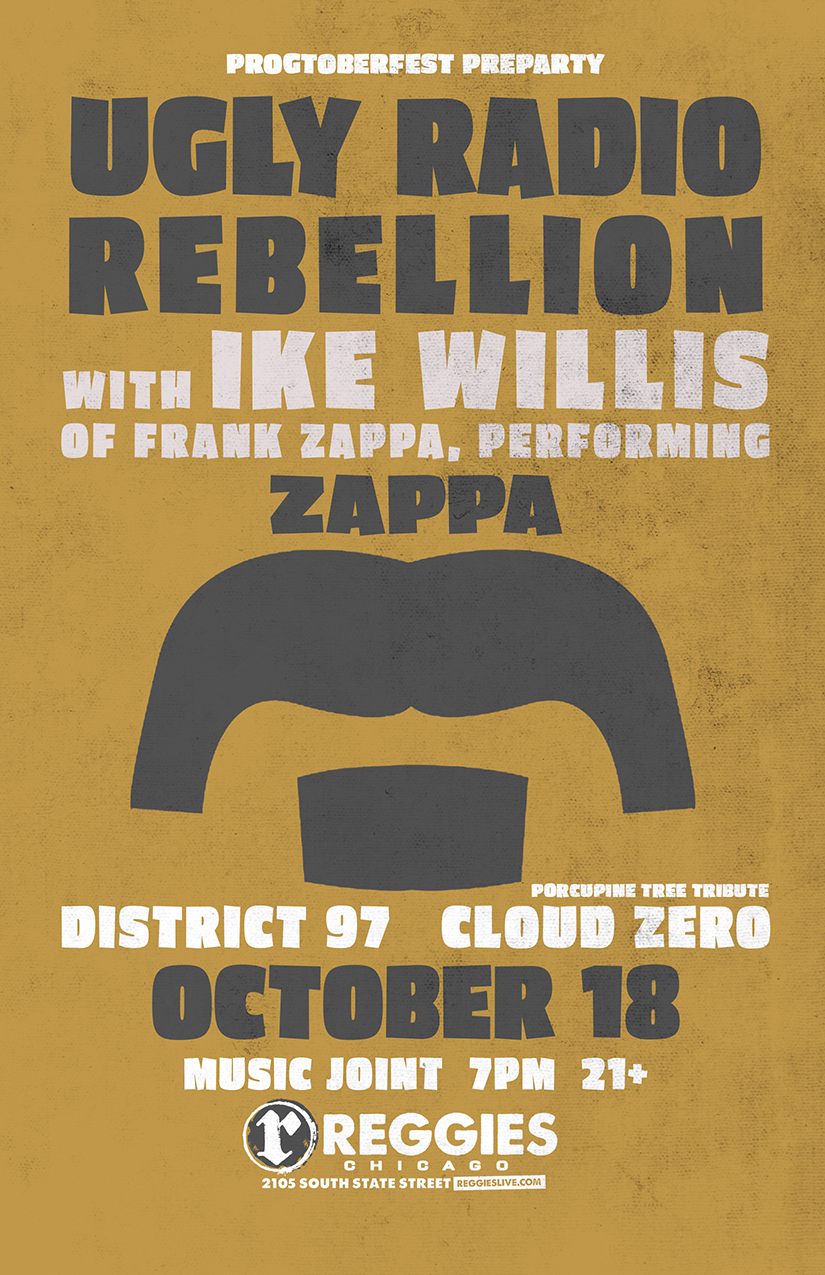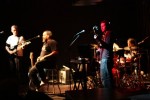 UGLY RADIO REBELLION W/ IKE WILLIS
Ugly Radio Rebellion was originally formed in July 2002 as a Detroit, MI band known as Uncle Meat. Guitarist Scott Schroen felt inspired to start a project consisting of everyone and anyone capable of playing the music of Frank Zappa. An ad was placed in the local paper simply stating, "musicians wanted to perform the music of Frank Zappa" and so ensued a few weekends of what was later dubbed, "Zappa Survivor". Groups of musicians would essentially drill selected pieces during rehearsal and later everyone would vote on who they think should stay for the next round. After a few no-shows, a few driven to quit by musical intimidation and a collection of other circumstances, the few that were left from the 'survivor' sessions ultimately became the lineup for Uncle Meat. The project performed FZ around the greater Detroit area until the last show on FZ's birthday, December of 2003. With only a few adjustments, Uncle Meat was disbanded and Scott Schroen and Preston Parish reformed the project as…
UGLY RADIO REBELLION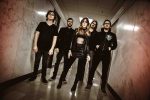 DISTRICT 97
District 97 is undoubtedly the most musically adventurous rock band in the world to feature an American Idol Top 10 Female Finalist. The release of 2012's critically-acclaimed Trouble With Machines ushered in an exciting era for the Chicago-based Progressive Rock band; In 2013, the band toured both Europe and the US with legendary bassist and vocalist John Wetton (King Crimson/UK/Asia), which was documented on 2014's live release, One More Red Night: Live in Chicago. 2013 also saw the band nominated for a Breakthrough Artist Award by Prog Magazine. Rather than rest on their laurels, District 97 took to the studio in 2014 to record the new material they'd been honing at home and on the road. The resulting album, In Vaults (due in June 2015), continues and accelerates the upward trajectory of great songwriting and incredible musicianship that's been evident since the band's 2010 debut, Hybrid Child. One listen perfectly illustrates why John Wetton says, "I've said it before, and I maintain that D97 is the best young progressive band around right now. Gifted players, great material, and a brilliant, charismatic singer in Leslie Hunt.
DISTRICT 97 was formed in the fall of 2006 by drummer Jonathan Schang, keyboardist Rob Clearfield, bassist Patrick Mulcahy and guitarist Sam Krahn (replaced in 2008 by current guitarist Jim Tashjian). The foursome from Chicago honed a no-holds barred style of Liquid Tension Experiment-inspired Instrumental Rock before deciding the right vocalist was needed to complement their sound; enter 2007 American Idol Top 10 Female Finalist, Leslie Hunt. With a look, sound and stage presence comparable to a young Ann Wilson from Heart, Leslie's dynamic performances pushed the band into a new direction that forged a unique marriage between accessible, catchy vocal melodies and an adventurous instrumental prowess. She was followed shortly thereafter by one of Chicago's finest young guitarists, Jim Tashjian. With this new blend of charisma and stellar musicianship in place, their live shows over the past several years at festivals such as RoSfest and Prog Dreams II, and numerous appearances across the USA, UK and Europe cemented the band as a force to be reckoned with onstage, as well as in the recording studio.
In August 2015, Rob Clearfield and Patrick Mulcahy left the group and were eventually succeeded by Andrew Lawrence and TIm Seisser, respectively. The new lineup will debut in tours across Europe and the US in 2016.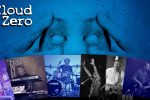 CLOUD ZERO
(tribute to Porcupine Tree)
Chicago based Progressive Rock band. We primarily pay homage to the band Porcupine Tree, but we throw in a few surprises here and there.