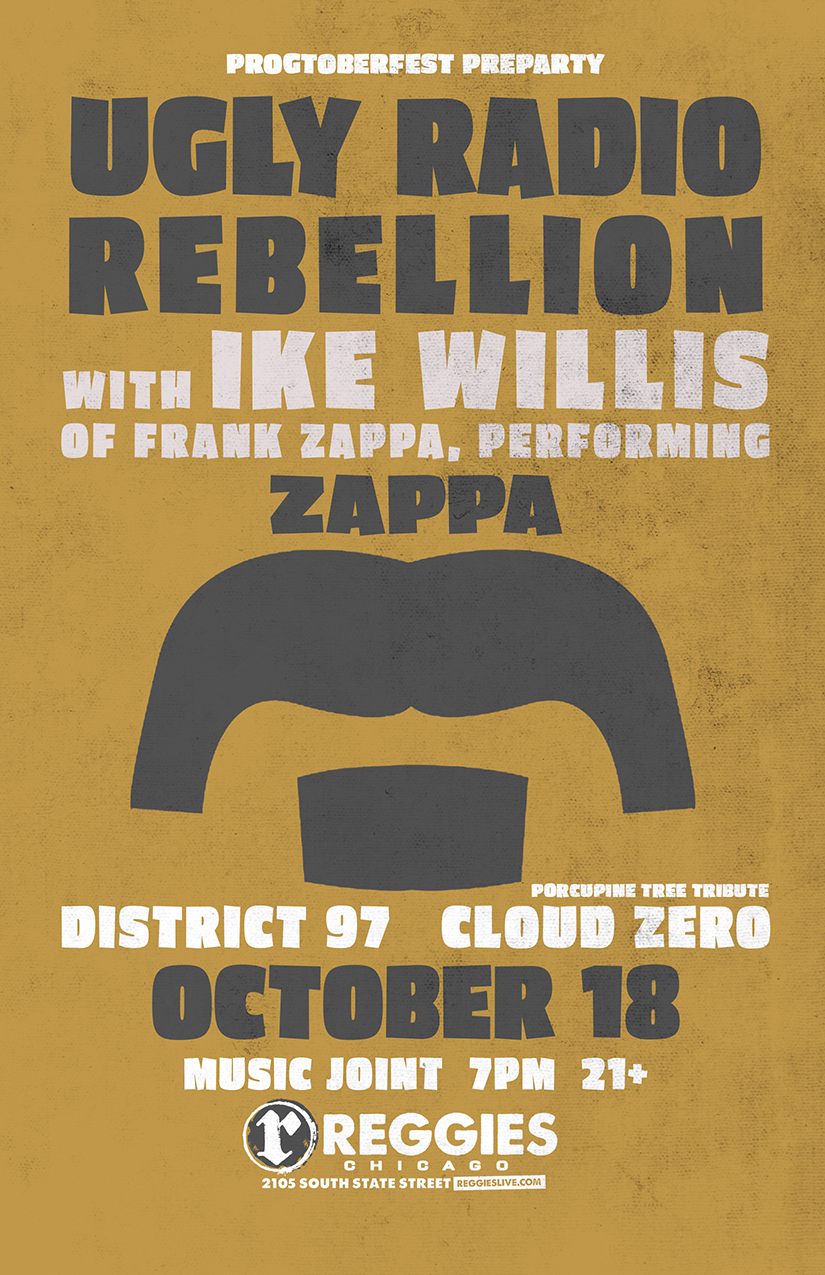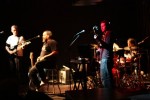 UGLY RADIO REBELLION W/ IKE WILLIS
Ugly Radio Rebellion was originally formed in July 2002 as a Detroit, MI band known as Uncle Meat. Guitarist Scott Schroen felt inspired to start a project consisting of everyone and anyone capable of playing the music of Frank Zappa. An ad was placed in the local paper simply stating, "musicians wanted to perform the music of Frank Zappa" and so ensued a few weekends of what was later dubbed, "Zappa Survivor". Groups of musicians would essentially drill selected pieces during rehearsal and later everyone would vote on who they think should stay for the next round. After a few no-shows, a few driven to quit by musical intimidation and a collection of other circumstances, the few that were left from the 'survivor' sessions ultimately became the lineup for Uncle Meat. The project performed FZ around the greater Detroit area until the last show on FZ's birthday, December of 2003. With only a few adjustments, Uncle Meat was disbanded and Scott Schroen and Preston Parish reformed the project as…
UGLY RADIO REBELLION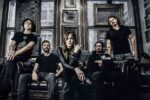 DISTRICT 97
DISTRICT 97 is undoubtedly the most musically-adventurous rock band in the world to feature an American Idol Top 10 Female Finalist. Since 2008, this quintet from Chicago has melded an adventurous, uncompromising instrumental prowess with the look, sound, and stage presence of vocalist Leslie Hunt. Through world tours and a stream of studio and live releases, the band has garnered a worldwide fanbase; collaborating with iconic singer/bassist John Wetton (King Crimson, Asia, UK) and drawing praise from Bill Bruford (drummer of Yes/King Crimson/Genesis), Mike Portnoy (drummer of Dream Theater/Transatlantic) and other rock luminaries along the way. Their new album Screens and its accompanying live show are their most ambitious efforts to date.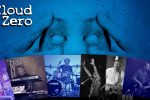 CLOUD ZERO
(tribute to Porcupine Tree)
Chicago based Progressive Rock band. We primarily pay homage to the band Porcupine Tree, but we throw in a few surprises here and there.