Two Days and Two Rooms of Music! 1PM Doors on Friday. 11AM Doors on Saturday.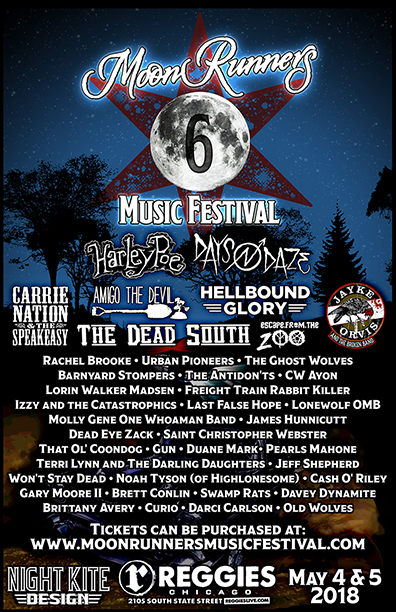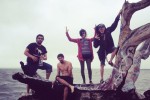 DAYS N DAZE
We mean folkin' business.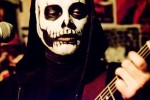 HARLEY POE
It's not enough to say Harley Poe write songs about monsters. Harley Poe sing about being monsters. In the band's world, the vampires, werewolves, serial killers, and cannibals take center stage and become the protagonists onto whom we project our joys, our fears, and our failings.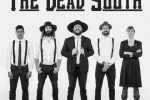 THE DEAD SOUTH
Formed in 2012, The Dead South have recorded and released three albums. Their most recent album "Illusion&Doubt" charted at #2 on the Bluegrass US Billboards and won Best Saskatchewan Album of 2016. Their debut album "Good Company", first released in 2014, Is still on the US Alternative Albums and Canadian All Categories Top Album charts,  while their official music video to "Good Company" has millions of views on YouTube.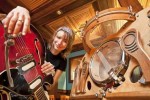 MOLLY GENE ONE WHOAMAN BAND
"Molly Gene One Whoaman Band, is a down-home young woman, all cowboy boots and t-shirts and flannels, all soul and grit and fire. Her bottleneck slide technique is reminiscent of the old blues greats, though with a rock 'n' roll edge. Her raspy whiskey and cigarettes vocals, which do not come across as androgynous but remain entirely feminine, join together with her big plugged-in guitar sound to form songs that are as wicked as a desert rattlesnake, as sharp as a straight razor, as fiery as a sip of backwoods moonshine, as sultry as summer nights in the Deep South, and nearly as sexy as Molly herself." —James Carlson Philadelphia Examiner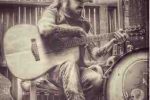 LORIN WALKER MADSEN
Blending a road-tough attitude into his own brand of high desert honky punk –– gritty vocals and honest lyrics laid over his take on traditional and outlaw country music, LWM lives for playing music on the road.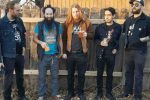 CARRIE NATION & THE SPEAKEASY
Carrie Nation & the Speakeasy is a high-energy "Brass 'n' Grass" sextet from Wichita, KS. The band, whose sound has been described as "…a stagecoach in overdrive", has brought their eclectic blend of punk, bluegrass, and dixieland to packed bars, basements, and festivals across the US since their inception in the spring of 2007.
With a lineup of great musicians, the band's live show is never the same twice. Brothers Jarrod and Zachary Starling provide acoustic guitar and drums/washboard; along with Dallin Bulkley on standup bass to round out the rhythm section. Garrett Briggeman adds to the energy with 5-string banjo, while Josue Estrada's trumpet provides layers of jazz and Western to the sound. Tyler Grubb holds down double solo duties, playing both mandolin and trombone. This blend of influences and instrumentation ensures a unique and interesting show each night.
CNS plays hundreds of dates a year hitting 47 states and 5 countries. The band has built a dedicated following with their energetic live show and ability to fit on the bill with acts ranging from bluegrass to rockabilly; punk to ska. Breakneck mandolin solos melt into blaring trombone and trumpet lines, while the standup bass and feed-bucket-trap-set churn out driving rhythms that carry the force of a Kansas freight train.
Thoughtful songwriting that explores deeper, more interesting themes is what sets this band apart from the multitudes of acts content with singing about Whiskey and Women. From social satire to labor union songs to Civil War Ballads to existential journeys that explore life, death, despair, and indulgence, CNS's songs will provoke thought, incite riots, and lure your children into a life of travel and debauchery.
With 2 original LP's (2010 Self-Titled, 2013 Hatchetations) and 1 split EP ( 2012 Liberty, Solidarity, Responsibility w/ Cletus Got Shot), CNS has built a repertoire of original songs that continue morph with the progression of the band. Another 2017 full-length is on the horizon that will prove to highlight the band's musical growth, and maturity of writing.
The band's DIY mentality is shown through their self-recorded albums, self-published music, self-booked tours, and a community of local and regional visual artists that show the band's distinctly grassroots approach. CNS has been pounding the highways and byways of this great country for 8 years now, bringing their songs and stories to thousands. Always providing a high energy, drink'em down atmosphere to any place they play, CNS has proven a dedication to their live shows with a solid understanding of what entertainment really means.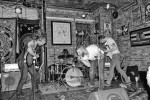 GUN
Gun. From Munster, Indiana. Gun plays Garage/Punk/Blues tinged songs. Gun sort of sounds like The Sonics, and The Black Keys, and The Cramps, but then again, not really. Gun mixes rum and whiskey together ("along with some other shit") and drinks it. Gun calls it "Riskey". Gun has had 11 drummers over the years. Gun has an affinity for "shitty speed". That might be something they use to describe their music. Or they're talking about drugs. Maybe both. Gun plays their music live. Gun shows are unforgettable. Gun.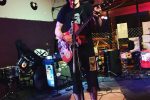 DEAD EYE ZACK
DEAD EYE ZACK is a solo act based out of Grand Rapids MI playing outlauw country dumpster swing punkabilly