Bill Grady (Birthday Set) before Mr. Blotto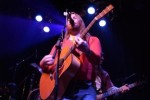 MR. BLOTTO
Mr. Blotto was born in Chicago as an off-night vehicle for musicians who loved each others playing but were in different bands at the time. The only rule was that they would only play what they loved. That philosophy continues today and has led Mr. Blotto into unique musical situations.

Mr. Blotto takes the Jam band asthetic into areas unfamiliar to the standard Jam Scene. They have been known to cover entire albums by Led Zeppelin and the Who as well as perform entire shows of Country and Reggae. Artists as diverse as the Grateful Dead, the Flaming Lips, Willie Nelson and The Velvet Underground have seen their material interpreted by Mr. Blotto in the 2000+ shows the band has performed in the last 15 years, yet covers only pepper the bands hefty catalog of original material stemming from five studio albums and other unreleased crowd favorites.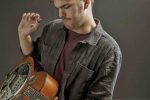 BILL GRADY
With a voice that feeds the soul, songs that speak to the heart, and guitar playing that will make you move, Bill Grady cannot be ignored. After discovering the lost art of slide guitar while attending Berklee College of Music, he began studying the classic slide masters and well as the great songwriters and composers of days gone by. Between his soulful vocals, slide guitar prowess, and vivid songwriting, his live shows are unlike any acoustic act you've ever seen.
His debut solo album "Nothing Runs Free" is a twelve-track concept album that tells the story of The Wanderer, a broken soul from Louisiana looking to find the courage to confront his fears and journey back home. Each track on the record draws influences from a different flavor of acoustic music, including the bluegrass-tinged rhythms of "Feet Don't Fail Me Now," the beautiful classical melody of "Annie's Waltz," the low-down bluesy swagger of "Train Came Right on Time," or the New Orleans flavor of "French Quarter Mile." Musicians on the record include Grammy-nominated harmonica player Billy Branch, violinist for the Infamous Stringdusters Jeremy Garrett, banjoist Wavy Dave of Cornmeal, as well as the amazing musicians that comprise nationally renowned Grateful Dead cover band Terrapin Flyer.
Bill performs both as a soloist and with a full band. He has opened for The Travelin' McCourys, Karl Denson's Tiny Universe, and Rev. Peyton's Big Damn Band as well as sitting in with Robert Randolph and the Marshall Tucker Band. He has graced the stage of the Chicago Blues Fesitval, Shoe Fest, Manifest Chicago, and Blottopia, as well as performing on NBC's Late Night with Seth Meyers.