Concert date moved from May 22 to June 30. All previously purchased tickets will be honored at the door on 6/30.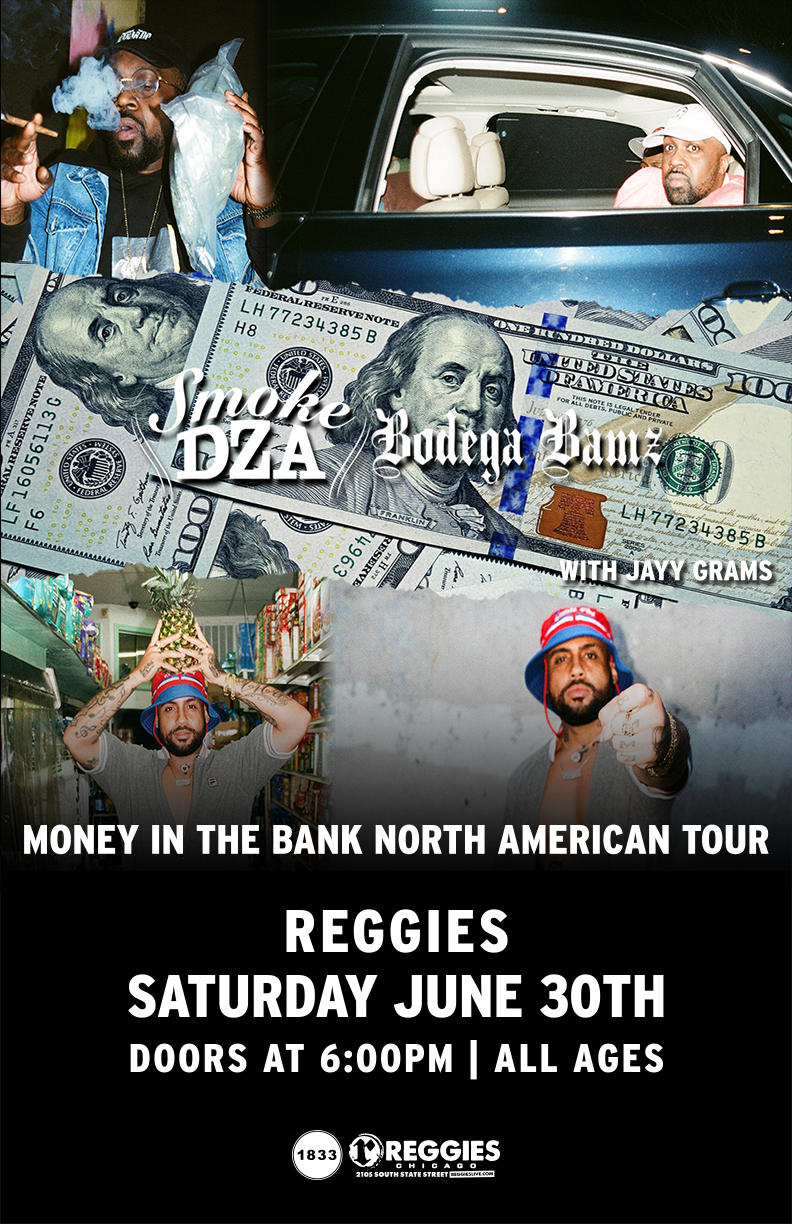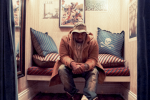 SMOKE DZA
Hip Hop is just a hobby for some but for Smoke DZA, it is a way of life Born and raised in Harlem, NY, DZA (real name Sean Pompey) was raised surrounded by music, though it wasn't necessarily hip hop, "My first exposure to music was through my Dad." He reflects, "He played his oldies every weekend and still does up to this day." DZA was introduced to and fell in love with hip hop at a young age and began a journey that would lead him from dropping out of high school to being one of the hottest, most sought after unsigned rappers in the game today. "I was way too popular in high school," DZA states, " I used to battle everyone whether it be in the lunchroom or in front of the school. I was way more interested in that, than attending classes." His early creative processes started where many rappers do, with the lyrical genius of Notorious B.I.G., "I remember learning all of Biggie's verses, writing them down and making my own renditions of the songs. After I got out [of] that phase I started crafting my own songs like "History" where I spoke about destroying any rapper lyrically and I wrote a song called "Music On My Side" which was an ode to any artist that influenced me to do music. Jay-Z, Biggie, Big L etc." As DZA's focus and talent grew, he began to release mixtapes, like the early Respeconize and even formed a group with a childhood friend call "Smoke & Numbers" before striking out for solo success and Cinematic Music Group in 2005. Though his musical journey is not far removed from his early days in Harlem, DZA has recorded with the likes of Asher Roth, Big K.R.I.T., Devin The Dude and Curren$y to name a few. In the past two years he has released a steady stream of mixtapes to critical acclaim, Substance Abuse (2009), Substance Abuse 1.5: The Headstash (2010), and his most recent project, George Kush Da Button which is quickly making it's way around the internet. DZA credits his longevity to creating laidback, honest music that people can vibe to and always staying true to the art of hip hop. With all of the disposable music threatening the culture of an art form he is trying to help preserve, Smoke DZA is a welcomed breath of fresh air that will make you grateful for the contact high.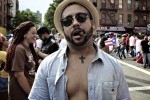 BODEGA BAMZ
A "bodega" is Spanish slang word for a "corner store" open practically 24/hours a day. It carries all the goods you would ever think to need and comes in handy when most needed. "BAM" is the common acronym for "by any means". Ladies and gentlemen. MeetBodega Bamz, born Nathanial De La Rosa.
In 2010 Spanish Harlem birthed the TANBOYS, a movement created by rapper Bodega Bamz and others close to him such as brother Ohla and rapper WILLIE HEX – who you can listen to on some of Bamz' tracks such as "P.A.P.I."   However, before we continue, I encourage you to think about what a "tanboy" is.
We were all very familiar with Terror Squad back in the late 90′s right? You know, the Bronx-based hip-hop collective originated by the late great Big Pun, Fat Joe, Cuban Link and Triple Seis? In case you aren't familiar, have been living in a box or were born just a few years ago,  they were the epitome of Latin rap. They formed in 1998 and in 2007, Terror Squad signed to Koch Records. They represented the Hispanic culture for every Latino that indulged in the lyricism of rap, but like many movements the squad would eventually part ways and venture off into other directions. Consider this history lesson concluded.
Inspired by the demeaning words used when referencing the bunch, rapper Bodega Bamz and the rest of his squad cultivated a movement that's been making quite the noise in NYC. Today Latins all around the nation wear a "tandana" (a tan bandana) to represent the Latin pride, while some have even tattooed the word "P.A.P.I." on themselves in order to represent. Consider it a modern day Terror Squad if you will, though not to compare the two.
$45 VIP
includes admission to concert, Meet & Greet with photo, a signed tour poster, CD, and a Lighter.
$55 VIP
includes 1 GA Ticket, 1 signed tour poster, 1 copy of "Not For Sale" by Smoke DZA, 1 Lighter and Meet & Greet and photo with both Smoke DZA and Bodega Bamz.