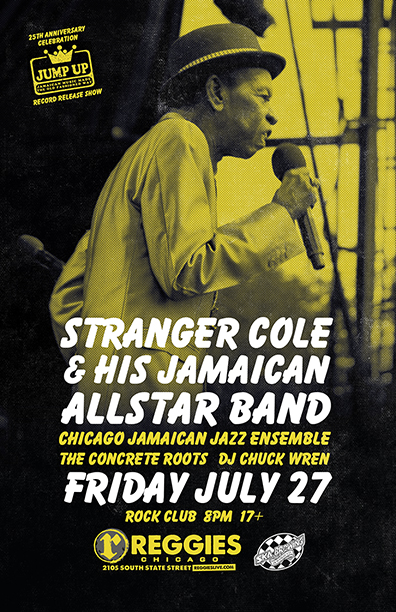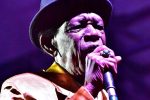 STRANGER COLE AND HIS JAMAICAN ALLSTAR BAND
Cole was born in Kingston, Jamaica in 1945 and nicknamed "Stranger" by his family, as they considered that he didn't resemble any member of his kin. Cole was initially successful as a songwriter, writing "In and out the Window", which was a hit for Eric "Monty" Morris. This success gave him the chance to make his recording debut in 1962, instantly finding success with singles such as "Rough and Tough" and "When You Call My Name" (a duet with Patsy Todd) for producer Arthur "Duke" Reid. Further success followed with singles for Reid through to the mid-1960s, and he also worked with other producers at this time, including Clement "Coxsone" Dodd (a duet with Ken Boothe on "Worlds Fair"), and Prince Buster. Further duets included recordings with Gladstone Anderson (on "Just Like a River") and Hortense Ellis, the tendency to record duets apparently due to his shyness when it came to singing alone. In the late 1960s and early 1970s he recorded with several producers, including Bunny Lee, Lee "Scratch" Perry, and Sonia Pottinger. These included further material with Todd as Stranger & Patsy.
In 1971 he emigrated to England, where he toured extensively, and moved on again to Canada in 1973, settling in Toronto. He worked as a machinist in the Tonka Toy factory in Toronto and later opened the first Caribbean record shop in Toronto His first album, "Forward in the Land of Sunshine", was released in 1976, with a handful of further albums released over the next ten years, most on his own label.
In 2006, Cole released his first album in twenty years, Morning Train, a collaboration with Jah Shaka. Cole is featured in the 2009 documentary Rocksteady: The Roots of Reggae, in which he and other stars of the rocksteady era reunited to record a new album of the same name, released in August 2009.
Cole's son, Squiddly, followed him into a music career, working as a drummer for artists including Ziggy Marley , Amy Winehouse, Mutabaruka, and many more.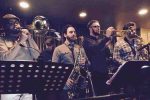 CHICAGO JAMAICAN JAZZ ENSEMBLE
The Chicago Jamaican Jazz Ensemble is an 8 piece ensemble that plays music in the tradition and style of early Jamaican Studio One dance bands. Before reggae, there was the celebratory music of independence in Jamaica. Music made for dancing, music that was Jamaican Jazz!
Drawing on musicians from Chicago's diverse jazz scene the music honors tradition and looks to the future of the style. Many of the featured musicians are staples in the Chicago scene and can be heard with/on Swing Gitan, Fox's Empire Series, Jennifer Hudson, The Drastics, and the Glen Miller Orchestra to name a few.
This is a one of a kind group in Chicago, this is the next generation, and we're going back to the roots!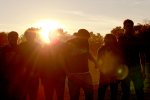 THE CONCRETE ROOTS
The Concrete Roots is a collaborative of Chicago artists. Coming from various bands & scenes, they've created a unique 6 piece bringing more power to the Chicago Reggae scene than ever before. Combining rootsy vibes with HipHop bass lines, soulful harmonies, and hard hitting drums that separates The Concrete Roots from every other mainstream reggae band. their high energy live show and particular cross genre sound can appease every music lover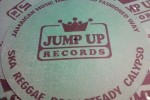 DJ CHUCK WREN
(Jump Up Records)
DJ Chuck Wren has hosted the ska radio show "Everything Off-Beat" across the Chicago dial since 1989, currently airing Sundays at 9 PM on WLUW-FM 88.7. Since 1993, his label JUMP UP RECORDS ( www.jumpuprecords.com ) has released over 100 albums including ones by local faves Deal's Gone Bad, The Drastics, and Green Room Rockers. His monthly night at Delialh's is Chicago's longest running ska/reggae night at 18 years, and when he spins you see piles of piles of original Jamaican 45s sprawled all over the place.
$40 VIP
includes early entry and Meet & Greet at 7pm.