Statement from Suicide Machines: Unfortunately, due to multiple cases of Covid-19 among band members, we are rescheduling our Chicago date at Reggies.
While we pride ourselves on being reckless, fun-having jackasses, we absolutely WILL NOT take any risks regarding anyone else's health and well-being, especially our friends and fans. We understand this will undoubtedly cause problems for people planning on attending the show, but we truly believe this is the best decision we can make with the information we have today, and we sincerely apologize for fucking up your weekend, from the bottom of our cold, infected hearts.
The rescheduled date is SATURDAY February 26, 2022. All previously purchased tickets will be honored at the new date. If you can no longer attend due to the date change, refunds are available upon request.
Questions? email info@reggieslive.com or call the club.
Starting January 3, anyone entering the concert will be required to show proof of full vaccination. Final dose of vaccination must be received no less than 14 days prior to the event. We will accept a hard copy of your vaccination card, a printed photocopy or a digital image on your phone, and must match your Government-issued ID. Masks are currently required to be worn by everyone inside the venue in accordance with current City of Chicago guidelines.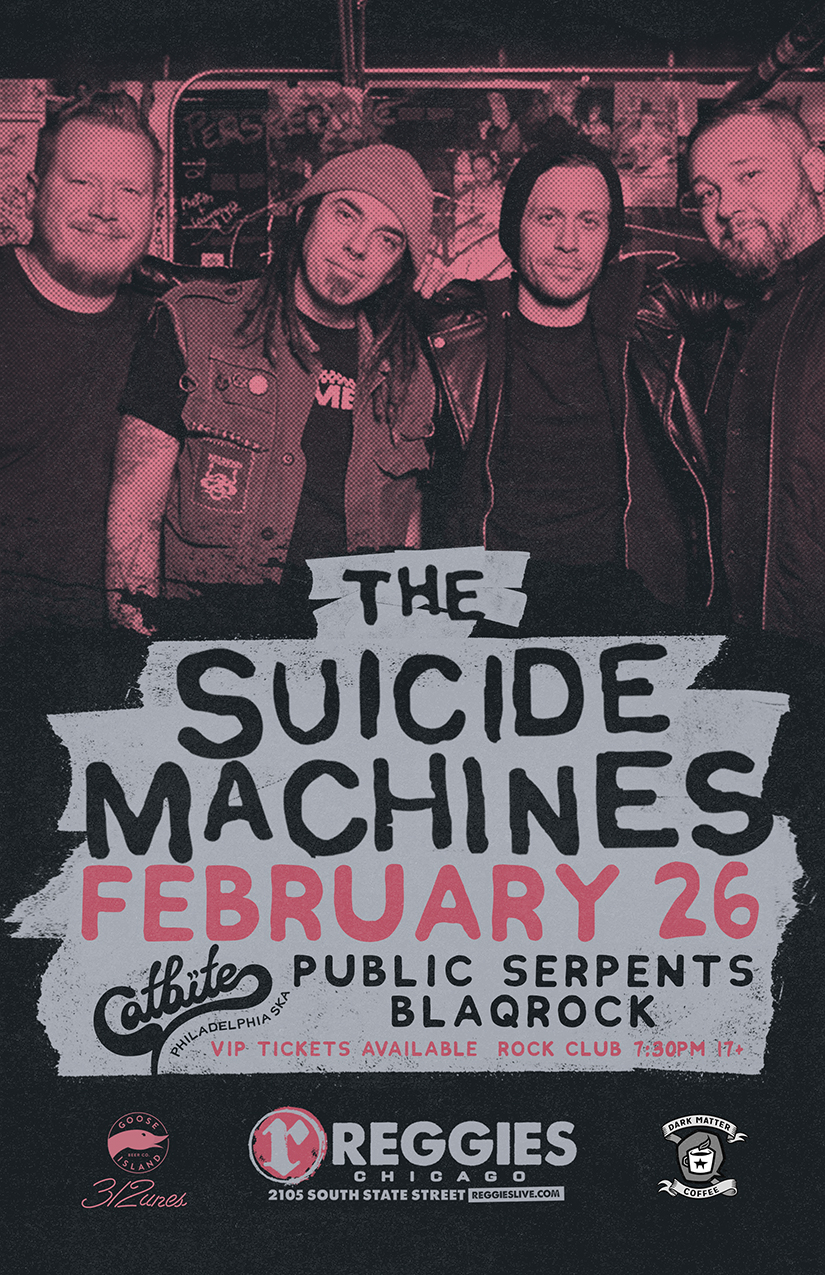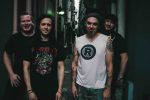 THE SUICIDE MACHINES
The Suicide Machines is an American punk rock band formed in March 1991 in Detroit, Michigan and disbanded in May 2006. Since 2009, the band has occasionally played reunion shows. During the course of their career the band released six full-length albums on the labels Hollywood Records and Side One Dummy Records. The band's musical style initially blended elements of punk rock, ska, and hardcore into a genre popularly known as ska punk or "ska-core," which characterized their first two albums. During the middle of their career they shifted gears, moving away from this sound and producing two albums with a heavy pop rock influence. Their final two albums moved back towards their mid-1990s style, bringing back heavy ska punk and hardcore elements.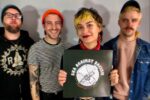 CATBITE
Catbite is a neo-two tone ska band from Philadelphia formed in May of 2018. Influenced by the jolting energy of the Specials, the Selector's edged lyrics, and Elvis Costello's love of melody, the group cranks out short, catchy tunes that usually have a deeper meaning… and sometimes don't. The band's debut self-titled LP was released in 2019 on Bad Time Records and has sold of the first 2 pressings of 500 with the 3rd pressing on the way. The highly anticipated Sophomore album, "Nice One" , also on Bad Time Records, was released on August 6, 2022 and has already sold out of its first pressing.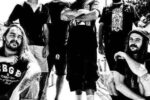 PUBLIC SERPENTS
(ex member of Choking Victim)
Skwert – Curses, Threats, Truth-Telling
Keith – Banging (Drums)
Ben – Giant Slidey Whistle/Computer noises
Weftin – Big Strings
Ferris – Loud Little Strings
Kyle – Aggressive Little Strings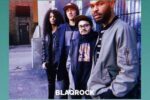 BLAQROCK
$50 VIP
Includes Meet & Greet, Early Entry and Soundcheck viewing