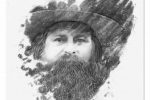 WILLY TEA TAYLOR
Willy Tea Taylor is a father, brother, and son. His remarkable ability to sing about profound subjects in a simple way makes his songs a great place to lose yourself. Much of that comes from his upbringing.
Willy grew up surrounded by rolling hills and horses in the small town of Oakdale, California. Known as the "Cowboy Capital of the World" for breeding so many world champion rodeo cowboys, Oakdale is still Willy's home and the setting for many of his songs.
Despite coming from a long line of cattlemen – his grandfather Walt was one of the most respected of his generation – Willy's first love was baseball. As a catcher, he had a gift for the nuances of calling a game from behind the plate. When a knee injury ended his ability to catch, Willy turned his attention to music.
At the age of 18, a discerning and intimate set by Greg Brown at the Strawberry Music Festival inspired Willy to pursue life as a folk singer. Strawberry would play an integral role in Willy's development as a musician, going from spectator to stagehand, to performer. He made his main stage debut with his band the Good Luck Thrift Store Outfit at the 2009 festival. In 2015, Willy made his solo debut on the main stage. Willy has charmed fans at some of the best festivals in the country.
Willy calls John Hartford, Roscoe Holcomb, Bob Dylan, KISS, Weird Al Yankovic and Willie Nelson his biggest influences, but is always quick to advocate for his favorite contemporary songwriters which include Tom VandenAvond, Nathan Moore, and his Good Luck partner in crime, Chris Doud. He and VandenAvond have travelled the country together on a series of tours they call "Searchin' for Guy Clark's Kitchen" where each evening's show is just a precursor to an endless quest for the kind of serene late night scene depicted in the cult classic documentary Heartworn Highways.
On his new release Knuckleball Prime, Willy received support from greats like Benmont Tench (Tom Petty & the Heartbreakers), Greg Leisz (Bruce Springsteen, Eric Clapton), and Gabe Witcher and Noam Pikelny of the Punch Brothers. Of the album's title, Taylor says "most baseball players peak in their twenties, but knuckleball pitchers tend to blossom in their late thirties and early forties. I'm staring down my knuckleball prime."
Led by producer Michael Witcher, the songs on Knuckleball Prime are arranged and accompanied magnificently by a first rate team of musicians and engineers. If you're a fan of well-written lyrics, alluring melodies, and a voice that ties them together with emotion as deep as the artist's own roots, you'll savor Knuckleball Prime, and just about anything else Willy Tea Taylor has ever done.
THE HARMED BROTHERS
Based out of Eugene, Oregon, The Harmed Brothers are an up and coming force in the Folk/Roots/Independent music scene. Chronic touring and constant writing have made up the last four years for the "indie-grass" group. Founded in North Carolina, the band took its eventual shape in Cottage Grove, Oregon upon the meeting of guitarist/vocalist Ray Vietti and banjoist/vocalist/keyboardist Alex Salcido. Soon after teaming up, The Harmed Brothers released their acoustic debut "All The Lies You Wanna Hear," in 2010. Since its release, the band and their live show have evolved into a beast within themselves. From bluegrass trio, to a manic-mariachi duo to five instrument outfit, the Harmed Brothers have never lost the key elements that have made their show and their music so special: driving guitars, a raging banjo, soulful harmonies, vocals and songs that howl at the moon and scream into the abyss. These tales of love, loss, despair, curiosity and triumph are the separate and collective works of co-songwriters Vietti and Salcido and are shared and exchanged vocally in-studio and on-stage. Backed by drummer Ben Kilmer and upright bassist Zach Kilmer, the end result is a unique, emotional roller-coaster of storytelling and performing. The Harmed Brothers have slung-shot back and forth across the country, building a following and strengthening an ever-growing repertoire and becoming part of a giant family within the new American independent music scene. In May 2012, The Harmed Brothers released their sophomore effort, "Come Morning," on LackPro Records. The album has met rave reviews, stretching across greater North America and Europe. The Harmed Brothers have recently finished a seven-month U.S. tour. They plan on touring throughout part of late Fall and are preparing for their first European tour in early 2013.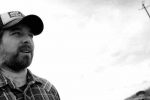 TOM VANDENAVOND
Tom Vandenavond is a contemporary ghost with a wisdom in his music that exceeds his years. His sound embodies the nature of solitary travel and the inevitable connections made from a life on the road. He has torn through his Midwest roots and created an auditory imprint of the highways and byways, truck stops and roadsides of the afforded white line spectacles of the American construct. If you listen, you can hear a long haul on the Christopher Columbus Transcontinental highway … where the DayGlo over-exposure of Los Angeles meets the desert of Palm Springs … red rocks and mesa tops before Phoenix and Tucson … the cumbersome nothingness of West Texas where a man can can bide his time only with his thoughts and AM radio…. El Paso with a glimpse of the Third World at the border of Juarez … San Antonio and New Mexico heavy with Spanish and Native American charm … a brief pass through future city Houston and the descent into the thick air of southern Louisiana stretching over the 35 along the Pontchartrain into the heart of Cajun Country … Mississippi's Jackson County into the Panhandle….