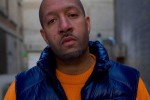 MC JUICE
(A.K.A. MC JUICE) The OFFICIAL & ORIGINAL… Born in Chi – Cali raised. Best lyricist on earth – test if U want!
ROBUST
Previously heard on Meaty Ogre's 'Flibbertigibbit' single, as well as having made appearances on both Qwel's first album and Sage Francis' 'Still Sick…Urine Trouble,' With production from Meaty Ogre, Dj Whitelightning, Maker and more. Robust is sure to please any fan of chicago hip hop styles and beats!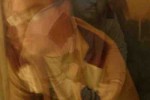 QWEL
(of Typical Cats)
One of the greatest underground rappers of all time and hailed by many as one of the most skilled and innovative lyricist since hip-hop's conception, Qwel is not your average ambiguous applause monger. Seasoned within Chicago's unrelenting battle circuit, Qwel found his niche among his soon to be crew at University of Chicago's WHPK Wednesday night rap show. The show, a staple in Chicago underground history, was then hosted by DJ Natural and Kid Knish. There he would meet both Denizen Kane and Qwazaar and soon after they would form Typical Cats. The project that they shortly after released, would instantly gain both national and international acclaim. With production from Natural and lyrics from, arguably, the three rawest lyricists to date, Typical Cats would set the pace and tone as just the beginning of Qwel's notoriety. After the release of Typical Cats' debut album and Qwel's vicious appearance and performance in the Chicago blaze battle, what could fans expect?
Nothing would have prepared the underground world for what was next. Qwel's first solo effort If it Ain't Been in a Pawnshop, Then it Can't Play the Blues, far surpassed any expectations listeners held for him. With more introspective, thought provoking topics, Qwel proved his writing prowess, while displaying his graceful flow and fiery soul, three things which Qwel feels are missing not only from underground hip hop, but from this numb and dumb world.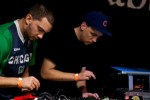 OLD IRVING
(Galapagos 4)
Hailing from the northwest side of Chicago comes a new crew combining the veteran skills of local MC Robust, and the live duel MPC production of beat-smiths Max and Pore. Coming off the success of the recent projects "Grown" and "Something to Sit on" on Chicago label Galapagos 4, the Old Irving crew brings a fresh approach to the run of the mil hip hop set. Replacing the classical method of a DJ, with the 2 producers playing drums and sample chops live off of their respective drum machines.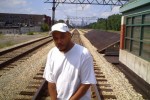 HELLSENT
Hailing from the south-side of Chicago, He.llsent is known for balancing deep social commentary with hardcore rhymes. He.llsent came to the forefront in 2005 when he, Alongside Qwazaar and Silence released their groundbreaking album "Suicide Prevention" as OuterLimitz on Galapagos4. Praised by critics & fans alike as arguably the best underground hiphop album of the year. A solo effort entitled 'Rainwater' in 2006 (Galapagos4), touring extensively, followed by 2 more solid releases 'False Profit' (2010 Galapagos4) & 'Just Another Mixtape' (2011) gained the Emcee a dedicated following and he has since then never looked back.