The End of Everything Craft Brew Fest
Bands. Beer. Food. Mayhem. It's the weekend of the Winter Solstice and we're rockin the shortest days of the year with a beer festival stacked with extreme beers and loud music. Two different stages, multiple bands, food, and some beers you won't see around Chicago any other time.
Includes 10 5oz pours of exclusive beers from:
THREE FLOYDS
– Zombie Dust
– Permanent Funeral IPA
– Immutable Dusk Black IPA
– Robert the Bruce
DARK HORSE BREWING
    – 4 Elf
– TBD
STONE BREWING CO.
– Crime
– Punishment
UNE ANNEE
– Devil's Reign
– Life Beyond Death Black Saison
ALEMAN
– The Hammer
SURLY BREWING
– Smoke
– Cacao Bender
– Abrasive
– Darkness
– Furious
DESCHUTES
– The Abyss Imperial Stout
– Black Cat – Black Butte Randall Infused
HALF ACRE BEER CO.
– Big Hugs
– Heyoka Winter IPA
TWO BROTHERS
– John Simcoe Cascadian IPA
– Northwind Imperial Stout with Coffee
LEFT HAND BREWING
    – Fade to Black
    – Weak Sauce Coffee Porter
SOLEMN OATH
– Oubliette
– Kidnapped By Vikings
– Ravaged By Vikings
REVOLUTION
– Deth's Tar
– Double Fist
BALLAST POINT
– Habanero Sculpin IPA
– TBA
GREENBUSH
– Anger Black IPA
– Rage Imperial Black IPA
Guest Brew Clubs
ILLUMINATED BREW WORKS
MARZ COMMUNITY BREWING
Special Guests
DARK MATTER COFFEE
LUMPEN – MASH TUN JOURNAL
Live Performances By
FIVE DEADLY VENOMS
GYGAX
SWEET COBRA
VULGAARI
ARBOGAST
BROTHERS DRUMMOND
WILD JESUS & THE DEVIL'S LETTUCE
Live Performances BySWEET COBRA
VULGAARI
ARBOGAST
5 DEADLY VENOMS
GYGAX
WILD JESUS AND THE DEVIL'S LETTUCE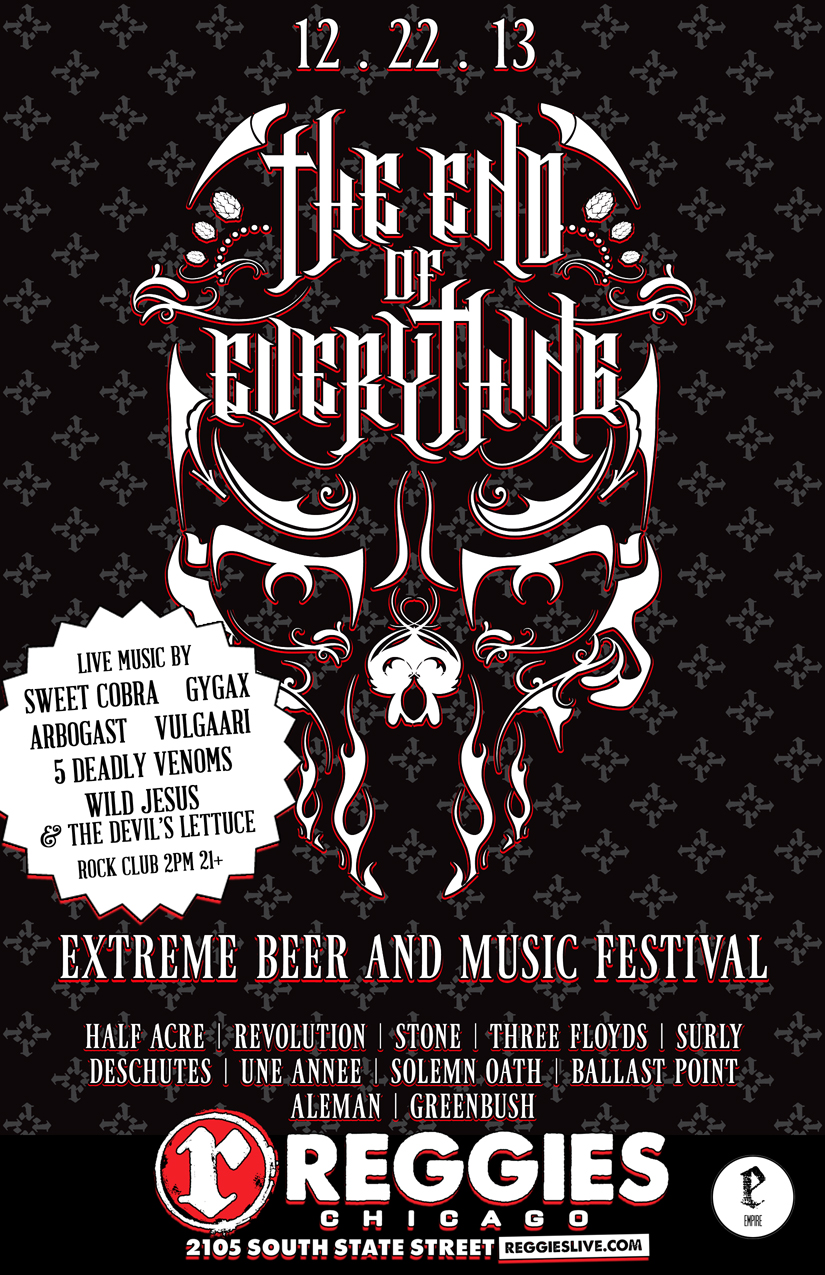 THE END OF EVERYTHING CRAFT BREW FEST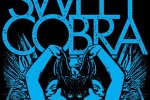 SWEET COBRA
Sweet Cobra formed in 2002 with drummer Jason Gagovski (Suicide Note) and vocalist/bassist Botchy Vasquez (The Killer). Guitarists Robert Lanham and Matt Arluck later joined on to complete the line-up. The band made its debut on Seventh Rule Recordings with "Praise," introducing Sweet Cobra's boundary defying sound. Picking up where "Praise" left off is 2007's "Forever," originally released through Hawthorne Street Records. "Forever" offers eight songs, encompassing a similar reefer madness, with production by Greg Norman (Pelican) and mixed by Sanford Parker (Minsk) at Volume Studios.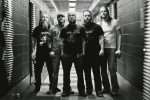 VULGAARI
VULGAARI (Finnish for "vulgar") started off as a writing/recording project by Zack Kinsey that was never meant to see the light of day. Just doing it as another outlet for musical creativity, but with a bit of encouragement from lead guitarist Brent Hedtke, they decided to put the songs up on the web available for download in February 2012. VULGAARI immediately began getting incredibly positive reviews from multiple popular metal blogs/zines/etc and were approached shortly thereafter by a small independent label about putting out a physical album. VULGAARI signed with Cubo De Sangre Records in early 2012 and the self-titled album was released on vinyl and cd in December 2012 on a single album licensing deal. VULGAARI has put together a killer line-up of talented veterans to play live and have been playing out to rave reviews since early 2013. VULGAARI is planning to record their next album over the winter of 2013/2014 and will be touring and playing festivals shortly thereafter.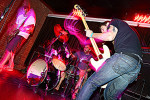 ARBOGAST
Vintage amps pushed to the max. Screaming guitar melodies layered over distorted bass chords. An incessant, pummeling drum attack. Sludge breakdowns, over the top blast-beats. An infusion of classic thrash, metal and punk topped off with a dual vocal assault. The result: a sound that offers no rest, no retreat. It is the furious release of a caged beast.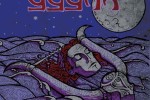 GYGAX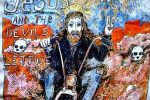 WILD JESUS AND THE DEVIL'S LETTUCE
Wild Jesus and The Devil's Lettuce Family Party Band is a community of musicians with the uncanny ability to surprise you every time they take the stage. As one might expect from such a strangely named group, Wild Jesus' sound ranges from noir waltzes all the way to effects laden, impressionistic, psychedelic grooves.