545-630pm SOURCE
7-745pm ESCAPER
815-915pm THE KNELLS
945-1105pm SCREAMING HEADLESS TORSOS
1135pm-105am THE ULTIMATE QUEEN CELEBRATION FEATURING MARC MARTEL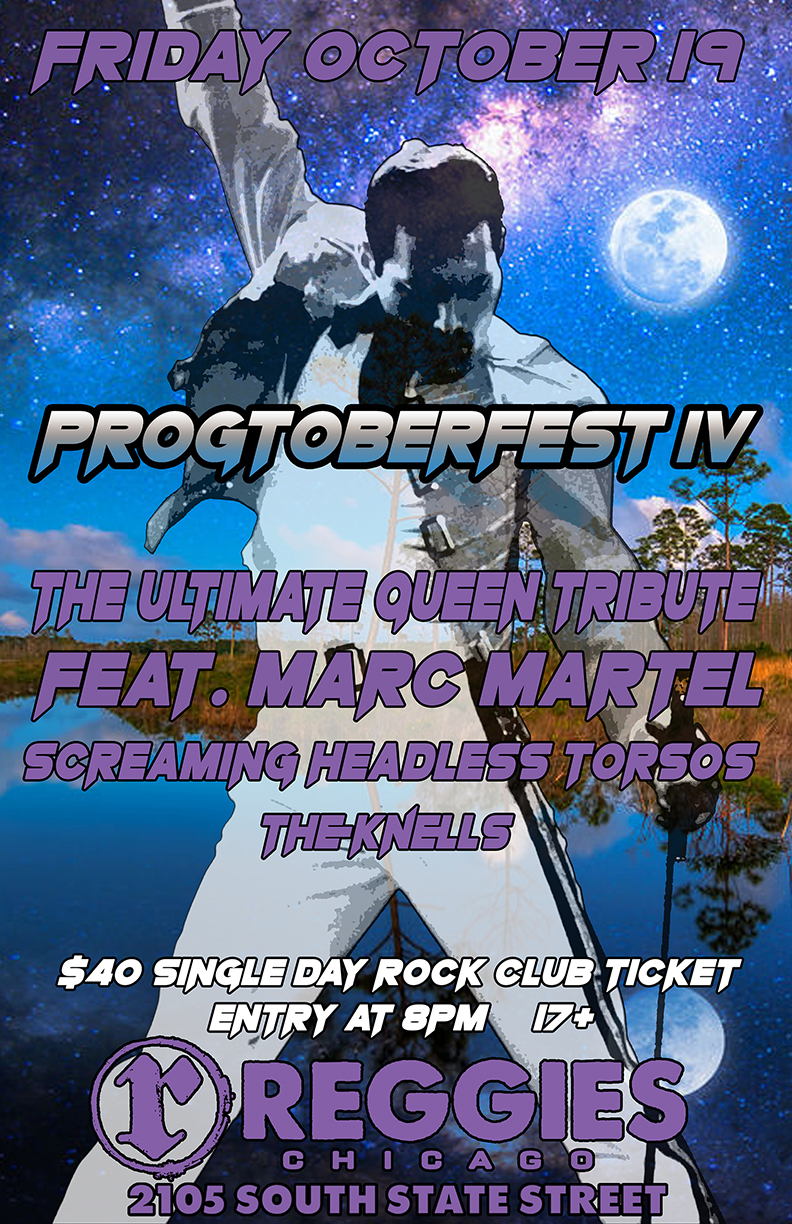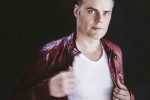 THE ULTIMATE QUEEN CELEBRATION FEAT. MARC MARTEL
Long before his YouTube videos went viral, spawning an appearance on "The Ellen DeGeneres Show"
and a performance with the surviving members of Queen on "American Idol," Marc Martel spent 13 years recording and touring the globe with Canadian rockers Downhere. Not only did the rock band visit all 50 American States, but also toured throughout Europe and even Northern Africa, collecting worldwide acclaim and four Juno Awards in their native land.
After paying their dues for more than a decade in a fifteen passenger van and finally graduating to a full-fledged bus, the group wrote what they believed was the very peak of its artistry and expression, but despite the private support of radio programmers, the public never latched onto to what turned out to be Downhere's swansong effort. Yet right around the time when that writing popped up on the wall, Martel received an email from an industry pal with a link to a contest spearheaded by the actual members of Queen.
At first, the front man almost passed on the opportunity, but with some prodding from his wife and additional friends, he casually cut a version of "Somebody To Love" in 2011, and now 30 million cumulative YouTube and Facebook views later, bolstered by the aforementioned "Ellen" appearance, Martel was declared the victor. Even legendary Queen drummer Roger Taylor remarked to the Daily Record: "That voice. You listen, close your eyes and you think it's Freddie. It's really uncanny." For the last 6 years and over 160+ shows Marc has fronted Queen's official tribute show, The Queen Extravaganza.
Fast forward to 2017, and Martel has forged for himself a unique and diverse career. He started his own Queen tribute show called The Ultimate Queen Celebration, which tours all over the world, including an upcoming Australia/New Zealand run in 2018. But Marc does not only lend his voice to rock and roll crowds, but also recently to symphony halls as he fronts Symphonic Queen with the Philharmonic Orchestra of México (OFUNAM) in Mexico City.
But even with the overwhelming demand behind Martel's Queen-themed projects, he's cultivated an increasingly visible solo career defined by a relentless creativity, unpredictably and practically super human abilities to simultaneously craft his own identity while flawlessly stepping into the shoes of others. In terms of his individuality, the cheekily-titled "Impersonator" (released in 2014) is an under-the-radar modern rock masterpiece produced by John Fields (also known for his work with Pink, Goo Goo Dolls, Miley Cyrus, Backstreet Boys and Switchfoot on its blockbuster "The Beautiful Letdown") that unexpectedly spawned "Dead Ringer" as the entrance song for veteran comedian Carrot Top in Las Vegas. In 2016, he continued a Downhere tradition by releasing the EP The Silent Night which brought him back onto the Christian radio charts with his Billboard AC Monitored Top 10 single, "What Child Is This?" featuring Ron Block of Alison Krauss and Union Station.
This Christmas Marc embarks on the 2017 K-Love Christmas Tour alongside Steven Curtis Chapman, Plumb, and We Are Messengers which covers 19 cities in 24 days. He has also gone back to Christian radio with his new version of "It's Beginning To Look A Lot Like Christmas" featuring Plumb, which is the debut single from his upcoming EP, The First Noel, releasing in late November.
Then there's a forthcoming covers collection, My Way Vol. 1, (coming Spring 2018) that fans have been demanding, on which Martel plans to tackle classic songs that require a massive voice, all tied together by a theme of sharing personal significance to his musical upbringing. In the meantime, he's made additional waves performing at the direct request of Céline Dion (who avidly follows his videos) on Radio-Canada TV's "
En direct de l'Universe
" in 2016, plus a
jaw-dropping cover of George Michael and Wham!'s "Last Christmas" for the video game "Just Dance 2017" and Kenny Loggins' "Footloose" on "Just Dance 2018″. Add in performances on People.com, ten nights at the Calgary Stampede, plus various San Francisco Giants, Phoenix Suns, Los Angeles Clippers and Charlotte Hornets games, and there's truly no limit to Martel's unreal reach.
"I grew up believing a lie that I had to have one sound as a singer, but after I put that false belief aside, I realized I can have as many sides as I want," sums up Martel. "I'm having the best time of my life as a professional musician right now where I'm involved with so many different things it's impossible to get bored. Between anything Queen-related, my own recordings and these fun little side projects, I'm more diverse and happier as an artist than I've ever been!"
SCREAMING HEADLESS TORSOS
Screaming Headless Torsos is the genre-bending jazz-funk-rock band founded by guitar virtuoso, professor, and Guggenheim Fellow, David Fiuczynski. Listeners will find the "twelve-tone beats and atonal heat" break-neck grooves, soul shrieking, and middle eastern micro-tonal guitar melodies all seasoning the band's signature rock recipe.
Though the debut album in 1995 (Warner Discovery) was supposed to filed in the rock-pop category, the band's rock abandon and creativity with just the right amount of improvisation won fans and critics in both the rock and jazz camps. The Torsos were chosen by Musician Magazine as one of the top bands of 1996, described as "brilliantly blending jazz know-how with a love for heavy riffs." Guitar Player wrote that [Torsos] "combines a hip handle on high culture with wicked knack for the raw groove." Shortly after the release of debut album, SHT went on to tour Japan, the Americas, and Europe, and released a live album recorded in Japan in 1996.
The Torsos took a hiatus in the late '90s fueled by creative and personal differences and in 2004, a new Torsos was beginning to form. Fronted by new lead singer Freedom Bremner — fresh from his collaboration with symphonica artist/producer Moby — the Torsos began to tour Europe and Latin America. A new studio album was released, "Torsos 2005", (which featured original vocalist Dean Bowman and 2 tracks with Bremner), a hits compilation called "Choice Cuts" (2006), and a live DVD recorded at the New Morning Club in Paris and the Knitting Factory in New York City. The resurgence was followed by European and Latin American tours.
The Torsos raised the bar very early in its career and released more quality than quantity. It earned the band that elusive international cult status, with fans posting YouTube tribute performances and blogging about when the next release would come and what it would sound like.
In 2010, the band released "Dead Christmas Trees", its first video single with Bremner. Produced by New York producer Gregg Fine, the band was back with a vengeance. With this energy fueling more music, the band released the new album "Code Red" in 2014. This was album filled with "firsts." Code Red was the first full album in 9 years, the first to feature Freedom Bremner on vocals , the first to feature new member David Ginyard on bass, the first to employ two drummers veteran Torsos Gene Lake and Skoota Warner and the first to feature guest artists. Code Red was co-produced by The Torsos, Gregg Fine and legendary Bad Brains producer and multiple grammy winner Ron St. Germain. The Torsos band members have said that "Code Red" is driven more by songs than "chops", with inspiration spanning drum and bass, electronica, rock, hip-hop, and Middle-Eastern jazz.
Code Red also features appearances by the late Bernie Worrell on keyboards (Parliament/Funkadelic), James Valentine guitar (Maroon 5) and Casey Benjamin (keys) Robert Glasper Trio.
The band line-up features, David Fiuczynski on guitar, Freedom Bremner on vocals, Daniel Sadownick on percussion, David Ginyard on bass and James "Biscuit" Rouse on drums and vocals.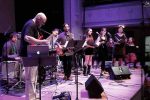 THE KNELLS
The Knells are an art rock ensemble from Brooklyn, NY. Drawing inspiration from over 1000 years of western classical music and deftly fusing it with the worlds of progressive, psychedelic, and experimental rock, their music "is a must for those seeking untamed new musical hybrids" (The Daily Beast). The New York Times writes, "[The Knells'] lyrics ponder cosmic conditions and cycles — time, space, dissolution, regeneration — and they are sung by three women, often in cascading counterpoint that can invoke Renaissance polyphony or Minimalism. The songs… sweep ahead, through passages of tolling solo electric guitar, of elegiac vocal melodies and harmonies, of note-bending quasi-Indian strings and guitar, of progressive-rock processionals."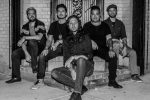 ESCAPER
The literal definition of Escaper is "one who escapes confinement". Founded in 2016, the Brooklyn based Post-Rock/Space-Funk Fusion quintet strive for a sound without limits.
**Just named one of "5 Bands You Need to Know" in a feature of Relix Magazine (October 2017 edition).**
The band released their first album with Ropeadope Records in May 2017 to critical acclaim including being named one of three "Release Day Picks" by JamBase. Live for Live Music said, "Their sound is a reckoning force of funky fusion music…there's no telling how high this band can climb."
The band released their 2nd album in February 2018. As with the first album, it was recorded at The Bunker Studio in Brooklyn, with all five band members playing together simultaneously, while in isolated rooms. Recording this way helped capture the great live synergy between the players which you can witness during their performances. Their live sets tend to be open with many in-the-moment improvisational aspects, and this essence was not lost during the studio recordings. Bandleader and guitarist, Will Hanza, expresses, "The term 'jam' can be a loaded one, but the idea of having some concrete ideas, while still allowing the music to be open to take advantage of the moment is really important to us."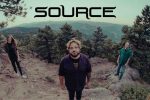 SOURCE
Source is a progressive rock/metal trio from Colorado. Their music is an expression of the profoundness of the human experience and the beauty of all that is. With influences from Tool, Opeth, A Perfect, Circle, Frank Zappa and more, Source creates a unique sound which is far greater than the sum of it's parts. Their new album "Totality" was produced by Grammy Nominated producer Ulrich Wild (Pantera, Deftones, Dethklok, White Zombie) and is set to be released winter of 2019.
VIP Tickets
1-Day VIP: $100 Includes admission for One Day plus Meet & Greets, BBQ buffet, Poster
VIP Tickets
3-Day VIP: $210 Includes admission for 3 Days plus Meet & Greets, BBQ buffet, Poster
VIP Tickets
3-Day Seated VIP: $310 Includes admission for 3 Days plus Meet & Greets, BBQ buffet, Poster. Plus reserved Seating in Rock Club. Seating in Music Joint not reserved.