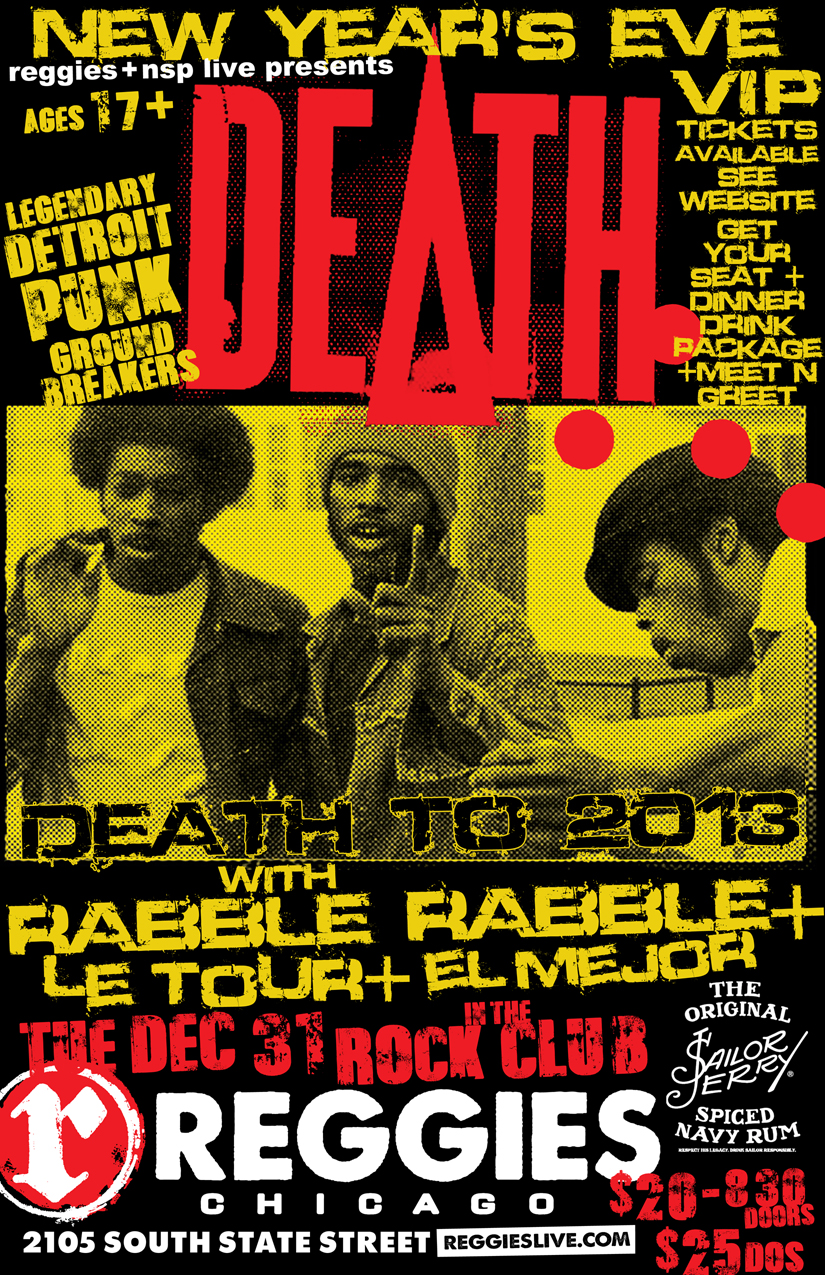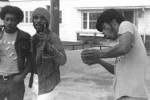 DEATH
DEATH Established in Detroit in 1974. Death is one of Rock-N-Roll's most unique and inspiring bands. Three brothers who played some of the hardest-driving Rock-N-Roll and recorded a now classic album in 1975. Rejected for their sound, their name, and their color, 34 years later the band Death began receiving what is now world-wide recognition for the Rock-N-Roll music they created in Detroit throughout the seventies. Their music and message is universal, and the sound of Death is unique and tight! The new Death album tracks have just been completed for an exciting array of new Death music to be presented in the upcoming 2013/14 season.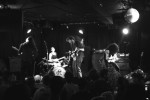 RABBLE RABBLE
"You blew out another speaker!?"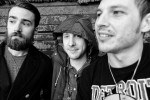 LE TOUR
Chicago based psych-punk and outsider-pop purveyors, Le Tour (Patrick Campbell, Colin Campbell, and Andrew Radlowski) have been constructing pop-laced melodies buried in a cacophony of layered guitars and heavy drums for the past two years. Each member of Le Tour's personality shines through their playing, from Andrew's swaying bass and Patrick's squealing guitar to Colin's clear-cut drum cracks. The recipe for Le Tour is a balance between organized framework and an onslaught of free-flowing creativity. Since their incarnation, Le Tour has has released music on cassette and digitally through Patrick's label Golden Beast Records and Chicago Notes and Bolts.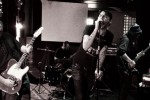 EL MEJOR
Formed by 3/4 of the short-lived Aloha Satan and 1/4 of ambient psyche juggernauts Implodes, El Mejor spent the first year of it's existence finding sounds and ideas that were diverse yet cohesive. Mutual love for bands like Black Sabbath, The Stooges and Fugazi, as well as early hardcore , punk and noise-rock informed a sound that is heavy and chaotic while maintaining precision and melody.
$50 Above Stage
includes 8:15PM early entry and poster.
$80 Red Chair
included reserved Red Chair seat in balcony above bar, 3 hour Call Drink package (8:30-11:30PM), 8:15PM early entry and poster.
$60 VIP Package
includes 7:30PM early entry, hang out with Death before show (with food buffet and drinks), and poster.