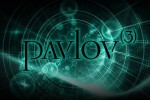 PAVLOV3
Pavlov(3) is Chicago musician Matt Tate's mechanism of expression. Comprised of an ever-revolving cast of players, Pavlov(3) can become anything at anytime.
Progressive. Aggressive. Forward looking. Forward thinking.
"Curvature Induced Symmetry, Breaking…" is the debut
Pavlov(3) has shared stages and bills with Bladerunner (Zorn, Laswell, Lombardo), Stick Men (Levin, Mastelotto, Reuter) TU (Gunn-Mastelotto), Secret Chiefs 3, Cleric, Kayo Dot, Yakuza…
Matt Tate / Compositions, U8 Touch Guitar, Chapman Stick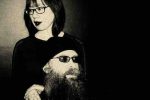 MAGICK POTION
Magick Potion is a power ambient duo from Chicago, USA. Consisting of pianist Vivian Yanzhe Yu and bassist Jason Wayne Sneed, the dynamic duo melt their individual styles to create rich textured soundscapes that can carry ones imagination to the furthest reaches possible. Known for their signature, eerie, dark and beautifully composed sound. Magick Potion uses sub sonic frequencies to lull and transport the listener, taking them on a journey to another dimension. Magick Potion played in Beijing China in 2017, and working on more shows in the US and overseas.They are passionate about their music and stive to provide an unforgetable live performance. Their live show is to be experienced.