Reggies and the Bernie Worrell Orchestra would like to invite everyone to a special intimate performance this New Years Eve in the Music Joint. As a special thank you for all the support over the years, this will be a FREE SHOW!! Get here early, doors are at 8pm and its first come!!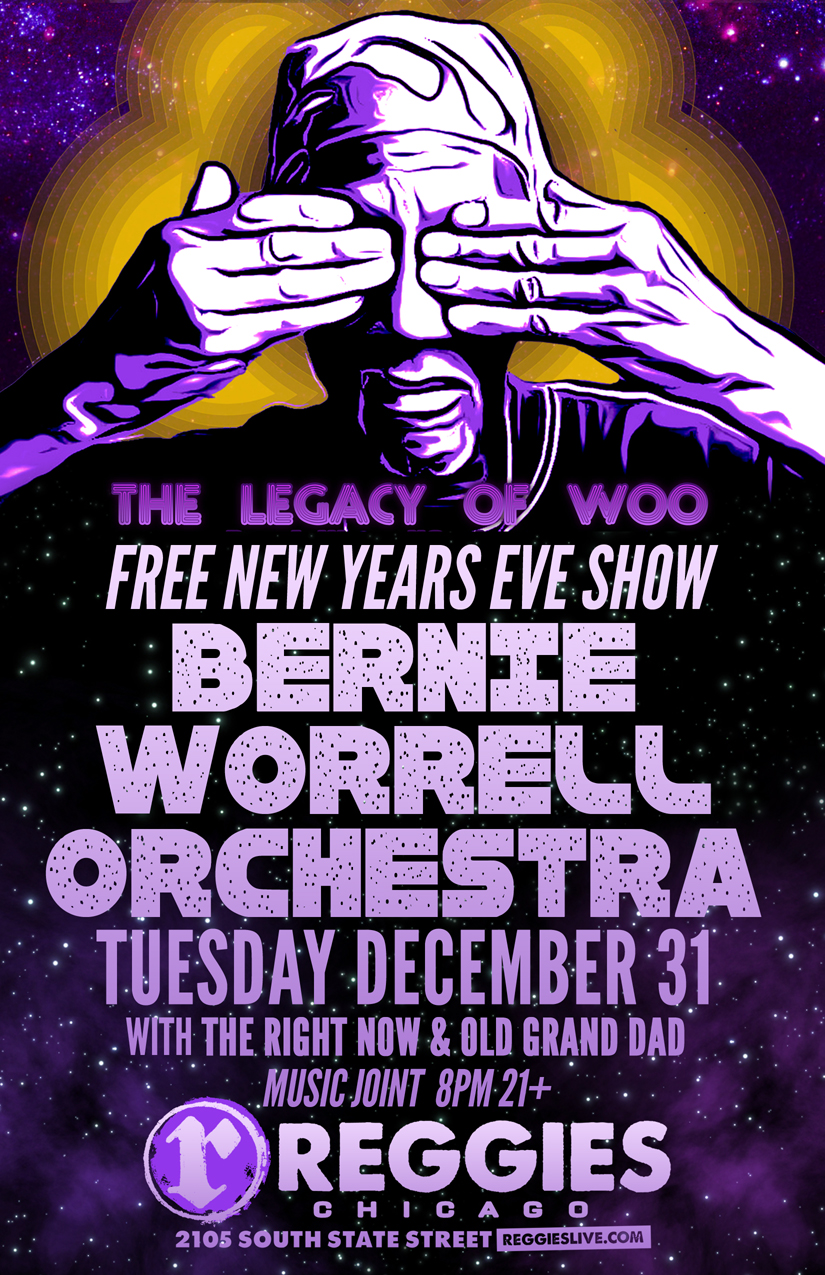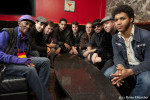 BERNIE WORRELL ORCHESTRA
Bernie Worrell: How many artists can say they were in on the ground floor of a Rock & Roll Hall Of Fame supergroup, all while inventing a completely original and uncanny sound and, in the ensuing years, building a legendary reputation as one of the most versatile hired guns in the music business? True funkateers know the history. From the fat Minimoog bass lines of "Flash Light" and "One Nation Under A Groove" to the percussive piano runs of "Chocolate City" and "Give Up the Funk," Bernie Worrell is synonymous with the legacy of Parliament-Funkadelic; in fact, he's one of the originators of the psychedelic funk sound, having written and co-produced the lion's share of the music going back to Funkadelic's formative years, with an eclectic ear for everything from Chopin to the Chi-Lites.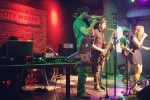 THE RIGHT NOW
There are only so many times you can take back that cheating lover or accept excuses from a lazy scrub. It's easier said than done, but one soul band is taking a stand. The Right Now isn't going to take it anymore. The Right Now is fed up. And on their second record, The Right Now Gets Over You.
The challenging title is a reality check, but delivered with a smile from singer Stefanie Berecz. "It's just a representation of the stories in the songs. Nearly every track has a cheating character, or someone who's had enough of their lover. It's a mixed bag of empowerment and regret." Gets Over You continues the "it's complicated" theme of 2010′s Carry Me Home, although this outing shows Berecz in a darker, seedier role.
Recorded in a cathartic, week-long session in Los Angeles with producer Sergio Rios (Orgone), Gets Over You takes the Chicago septet's soulful sound to the warm, crackling world of analog tape and vintage instruments. Berecz's voice, often compared to those of Chaka Kahn and Joss Stone, takes center stage. The band shines with raw, gritty performances and elegant arrangements that are the result of countless hours of performing, rehearsing, and traveling together.
Berecz's emotionally-charged vocal performance has been the band's calling card at over 200 shows in the past two years. The Right Now's electrifying live show — matching suits, choreographed horn section, and all — has earned them a reputation as "dynamic, complex, hip and just downright fun" (Gapers Block).
The past two years saw immense growth for The Right Now, including a sold-out release party at Chicago's Lincoln Hall; tour dates throughout the Midwest, East, and South; festival appearances at SXSW, North Coast Festival, and Summerfest; and opening stints for Fitz & The Tantrums, George Clinton & Parliament-Funkadelic, Bettye Lavette, Otis Clay, Orgone, Kings Go Forth, Jamie Lidell, and Tortured Soul. USA Today and mp3.com featured the band as a favorite, and live TV appearances (WGN) put the Chicago act on the national stage. Placements in a 2011 episode of CSI: Crime Scene Investigation and promos for Gilly Hicks and other national retailers also broadened the band's appeal.
"It takes a man to admit that it's over," Berecz confidently croons on "Half As Much." "But if you can't, I can do it for sure." While Stefanie Berecz may have gotten over the man in this song, audiences won't be getting over her any time soon.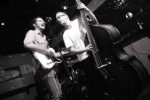 OLD GRAND DAD
OLD GRAND DAD is an ethylene soaked 4-piece from Chicago, Illinois. Bred for rockabilly, these freaks have started sneakin' out by the light of the moon to taste the rest of the "Devil's music." 
California bass man Cody "Goose" Siragusa and Hoosier drummer deluxe Danny Lee Beasley shared a love of the old man's music and a serving job in Wrigleyville; enough said. Their duet turned trio with guitarist and North Avenue homeboy Colin Brennan, a bastard of city and country but Irish enough to break a string each night. Then somehow Chauncey Davis-Mauney snuck in from Mississippi with a harmonica and the room was full. 
Road tested and dancer approved, OGD is an all-singing, all-writing, washer pitchin' electric hayride on fire. BYOFireworks. Goose handles the matches.