Set Times:
12:00 – 12:30 | Bad Bad Meow
1:30 – 2:00 | Hemmingbirds
2:15 – 2:45 | Magicks
3:00 – 3:30 | Mountains for Clouds
3:45 – 4:15 | Advance Base
4:30 – 5:00 | Brother George
5:15 – 5:45 | White Mystery
5: 45 – 6:15 | Suns
6:30 – 7:00 | Canasta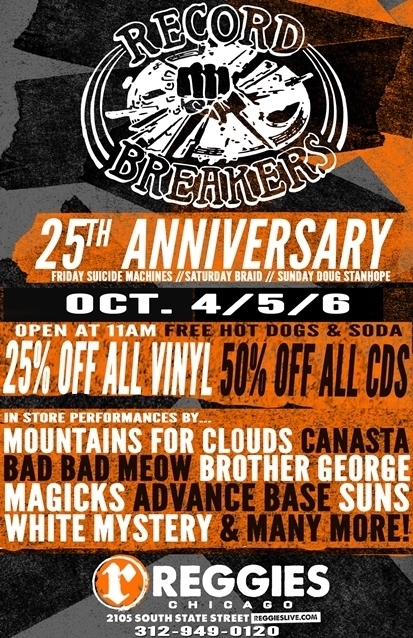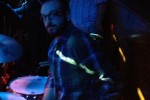 CANASTA
When Canasta throws around the term "long-awaited" to describe their upcoming album, "The Fakeout, the Tease and the Breather," they aren't just whistling Dixie. Considering the band has been a staple—perhaps even the unspoken centerpiece—of Chicago's orchestral pop contingent this millennium, it's hard to believe that this is just their second full‐length. But Canasta doesn't profess to be any sort of lightning rod for the muses. As un‐sexy as it sounds, the members are probably better described as pop craftsmen/women. Their composition process may take time, but it elicits serious pride in the end result.
Boasting a six‐person line‐up, Canasta has always augmented the standard rock set-up with piano, keyboard, violin and trombone. But despite an ever‐changing roster that has included fifteen members (!), founders Matt Priest and Elizabeth Lindau continue to keep the orchestrations meticulous, the lyrics thoughtful, the melodies unforgettable and the sound uniquely "Chicagoan." But don't get the impression they spend all their time cooped up in the studio and rehearsal space. Since forming, they've managed to live out one rock n' roll dream after another. They've toured the country—hitting CMJ and SXSW—and back at home, headlined the legendary Metro and held the prestigious Schubas residency. They've gigged with killer bands like Wilco, Grizzly Bear, Devotchka, Alabama Shakes, Clap Your Hands Say Yeah, Menomena, Sloan, Kaiser Chiefs, White Rabbits and The Delgados and even played a set for President Obama. Their songs have made their way into TV commercials, a movie trailer and NPR's programming and they've sold out pressings of both their debut EP, "Find the Time," and full-length, "We Were Set Up"…
…which brings us to the new album. It's a record that earns its lengthy gestation period and demonstrates a big step forward in songwriting. This album's louder moments are darker, denser and more dramatic than those found on past recordings, with harder‐hitting drums, boomier bass and a swarm of buzzing synths. But conversely, its prettier moments are sparser and more heartbreaking, with vocals bordering on a whisper and the audible creaking and squeaking of piano pedals, guitar frets and violin strings. And along the way, the record flirts with elements new to the band, borrowing from the likes of disco, shoegaze, spaghetti western, gospel and blue‐eyed soul. But in their hands, it never spirals out of control; it's unquestionably still a pop record at heart. The album, the band's first for upstart label RWIM Chicago, will be released this Spring. And despite the wait, Canasta's confident that once folks hear exactly what they've been up to, all will be forgiven and 2010 will emerge as THE YEAR OF THE FAKEOUT! (Typing that last part was every bit as fun as I'd hoped it would be.)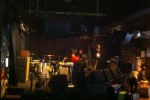 SUNS
"Suns are back for another round of dragging atmospheric rock into the alley to smack the stars out of its eyes. Armed with their first full length, "When We Were Us," the band takes a leaner, meaner and more melodic approach to its distinct brand of ribcage-shaking density. The darkness, the drunkenness, the desperation – it's all still there, but now it digs in with sharper hooks…. Suns plan to self-release "When We Were Us" on lavishly packaged vinyl and digital download, supported by endless touring in their full-size decommissioned school bus. These guys won't do anything on a small scale and we're just going to have to get out of their way." – Sara Enderle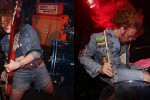 WHITE MYSTERY
White Mystery is brother-sister rock'n'roll duo Miss Alex White & Francis Scott Key White from Chicago. The siblings tour worldwide, earn rave reviews from MTV, VICE, Sound Opinions, Pitchfork – and currently represent the Levi's #equipped campaign. Their fourth full-length DUBBLE DRAGON is available on double vinyl and iTunes now.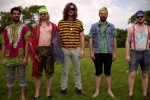 BROTHER GEORGE
raised on mars, the land of fine spices; Developed an allergy to martian milk (the only ingredient in martian meals); Sublet their garden apartment, and moved to a more suitable home with less martian madness (a side effect of a menacing bacterial infection acquired through too much martian milking.)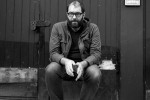 ADVANCE BASE
Advance Base is new music by Casiotone for the Painfully Alone mastermind Owen Ashworth. Under his new moniker, Ashworth conjures dreamy waltzes, heavy-hearted ballads & electropop-styled torch songs from antiquated instruments such as Rhodes electric pianos, Omnichords, Wurlitzer rhythm boxes, & samplers. Advance Base songs deal with deceased racehorses, estranged siblings, hard feelings, & all things long lost. A Shut-In's Prayer, the debut album from Advance Base, was number 19 on MOJO Magazine's Best Albums of 2012 list. The World Is In A Bad Fix Everywhere, an EP of early 20th century gospel music composed by Washington Phillips, will be released June 25, 2013 on Orindal Records.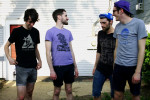 MOUNTAINS FOR CLOUDS
"Bands with expansive names evoking strong imagery rarely live up to their monikers. Fortunately in the case of Mountains for Clouds, we have a band that lives up to their title. Composing huge, soaring pieces that build and layer into a delicate beauty so fragile it threatens to break at a the drop of a pin. While most bands would take this step too far, Mountains for Clouds are masters of their craft, reigning in or pulling the intensity of their music like it was clay in their hands." – Keith of Count Your Lucky Stars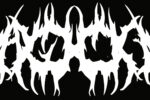 MAGICKS
The beauty of Magicks sound is that it is as accessible as it is indecipherable. Although the Chicago native cites hip hop, rhythm and blues and shoegaze as initial influences, the end product is much more. Magicks is a high minister in the "Church of What's Happening Now", managing to blend a virtual primer of today's most influential sounds into one cohesive package that actually sounds good (to even the most jaded critic). This is dreamy pop music crafted by a psychick warrior. Equal parts pleasure and challenge to the modern ear.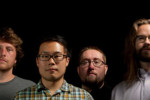 HEMMINGBIRDS
Hemmingbirds is an indie pop rock band based out of Chicago, IL. The band began as a solo project of singer/guitarist/violist Yoo Soo Kim in the fall of 2009. The name is loosely inspired by Ernest Hemingway and a Fleet Foxes track that sings about hummingbirds and meadowlarks.
The recordings from Yoo Soo's solo project expanded into what would ultimately become the band's debut Death Wave released May 2010. Joined by members Zach Benkowski, Timothy Cap, and Matt McGuire, Hemmingbirds released its second LP "The Vines of Age" that draws more soul and dance into their folk-tinged sound.
From the "The Vines of Age" release in 2012, the band has been featured in Alternative Press as an AP&R Band of the Day, charted #47 on CMJ's Top 200, and picked by Indie Rock Cafe as a band to watch. They've also received radio play on Chicago's NPR station, 93XRT, and opened for the emerging band Buke & Gase.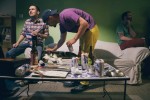 BAD BAD MEOW
Critics have compared Bad Bad Meow's style with the likes of Violent Femmes, The White Stripes, and The Pixies—all revolutionary artists in their own right, and an honor to be mentioned among. But where many artists fall victim to replicating their musical predecessors, Bad Bad Meow emulates only the vision and approach required of a Jack White to continue breaking boundaries.
Using an array of auxiliary instruments coursing over hook after catchy hook, BBM straps the boots on once again to kick down a few more walls with their third release, EP "Run Through the Middle." Recorded at Chicago's world-renown Engine Studios (Andrew Bird, Iron & Wine, Modest Mouse), this collection of tracks starts with a kick, downshifts and then kicks even harder. Bad Bad Meow has solidified its voice since bringing some Carolina twang to the Chicago scene, and it's not an inside voice.