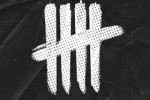 FIVE IRON FRENZY
Five Iron Frenzy first formed in 1995 with vocalist/lyricist Reese Roper, former bassist Keith Hoerig, guitarist Micah Ortega, and lead songwriter Scott Kerr. They soon added Dennis Culp on trombone, Andrew Verdecchio on drums, Leanor Ortega-Till on saxophone, Nathanael Dunham on trumpet, and Sonnie Johnson on guitar. They gained national exposure with the songs, "Oh, Canada" (Our Newest Album Ever!, 1997) and "Where the Zero Meets the Fifteen" (Upbeats and Downbeats, 1996). Up until they disbanded in 2003, the band entertained audiences with spirited, interactive shows, sometimes in full costume. They announced their reunion in 2011 with the release of their free single, "It Was a Dark and Stormy Night."
Fans' enthusiastic response to Five Iron's return is a testament to the lasting impact of their music and message. The self-described undead band is excited to make waves in the digital age with genre-pushing new work.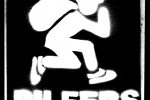 PILFERS
Pilfers are a legendary band out of New York City that play an infectious, unique sound that blends pop, reggae, hardcore, dub, punk, and ska. Their sound, dubbed "raggacore" features the talents of lead vocalist Coolie Ranx, guitarist/vocalist Nick Bacon, drummer James Blanck, bassist Ben Basile, and trombonist/keyboardist Billy Kottage. Pilfers are well known and loved for their intense live performances that encourage constant crowd participation. Followers of Pilfers have been affectionately named "Pilfers Crew."
Formed in 1997, Pilfers has toured internationally with the likes of Bad Brains, Zebrahead, Reel Big Fish, the Specials, Madness, the Mighty Mighty Bosstones, Amazing Royal Crowns, Mustard Plug, and Goldfinger. Pilfers released two albums including a self-titled full-length and Chawalaleng (Mojo Records). In the summer of 2001, the band broke up over various differences. Since 2005, the original line up has come together for several sold out reunion shows along the East Coast for their devoted fans.
In 2013, Pilfers hit the road with Reel Big Fish making new fans across the U.S. and Canada. The strong demand for more from their Pilfers Crew and their love for playing intense live shows has them hitting the road more frequently. Pilfers are currently recording new songs for an upcoming full-length album. Stay tuned for big t'ings to come!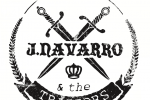 J. NAVARRO & THE TRAITORS
J. Navarro & the Traitors began as a conversation between Jay Navarro (The Suicide Machines, Break Anchor, Hellmouth) and Eric Abbey (1592) about music that they had always played and never played together. From sharing the stage together in the early 1990s and 2000s they wanted to write and play music that they loved. So they took the idea and started writing, focusing on the reggae and Two-Tone sound that had been missing from the Detroit scene. With four songs written they needed a band. Together they ran down the list of musicians they knew and found the best ones for the job. Ken Haas (Polka Floyd, Reverend Guitars), joined on lead guitar, Scott Vesey (Trace the Veins) joined up on bass, and Jason Millbauer (Bad Assets) joined in on drums. Together they created the type of music that Navarro and Abbey heard in their heads and the band was born. A collection of songs that showcases the feeling of Detroit and the struggles going on throughout the world are showcased on their debut release. Come out to a show and dance all night. Cheers!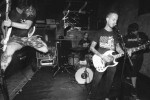 STILL ALIVE
We mix a bunch of things. Punk-Hardcore-Reggae-Ska.
$30 VIP
includes preparty with 350 Brewery Beers in the Music Joint.