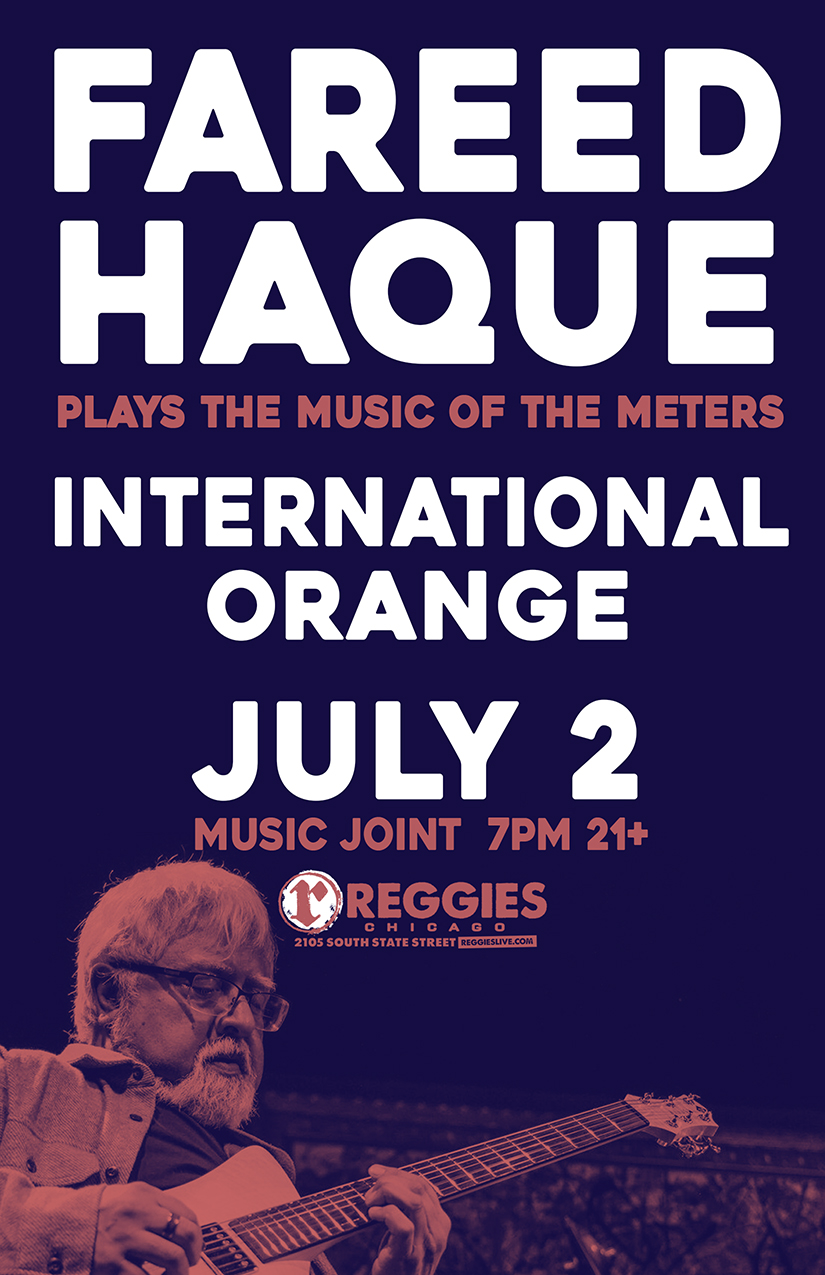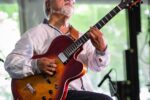 FAREED HAQUE GROUP
Fareed Haque is a modern guitar virtuoso. Steeped in classical and jazz traditions, his unique command of the guitar and different musical styles inspire his musical ventures with tradition and fearless innovation. Haque will bring all that and more to Reggie's for a night devoted to paying tribute to legendary New Orleans funk staples the Meters.
Considered by many to be one of the founding fathers of funk, The Meters created a unique sound that lasted through the sixties and seventies and was reborn in the late eighties. Their trademark sound blends funk, blues, and dance grooves with a New Orleans vibe.
Haque shares, "For the past 5 years or so I have been running a jazz festival in the Chicago area. Each year we pick a theme and last year's theme was the music of New Orleans. We had all kinds of New Orleans jazz at the festival but I had to pick something for my band to play something that featured guitar. . . And what better way to celebrate that music than for me to jam out on some Meters! [Meters guitarist] Leo Nocentelli was a special guest with Garaj Mahal [Haque's jamband, formed in 2001] a few years back and he showed me the right way to play 'Cissy Strut'!"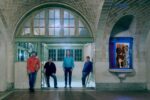 INTERNATIONAL ORANGE
International Orange (a.k.a. IO) is the brainchild of New York City veteran musicians and longtime friends Todd Isler and David Phelps. Leo Traversa provides the grooviest bass and Adam Morrison's keys are the perfect sauce.
IO's innovative funky originals marry the slide guitar of the American South to the sensibilities of India, Africa, Brazil and beyond.
The members of IO have played around the globe. Their genre-crossing resume stretches from Joe Lovano to Phish's Mike Gordon, Angelique Kidjo, Tania Maria, John Medeski, Abdoulaye Debate and Francis Mbappe, Ivan Neville, Melvin Sparks, Steve Kimock, Jack Mcduff, Betty Buckley and on and on…