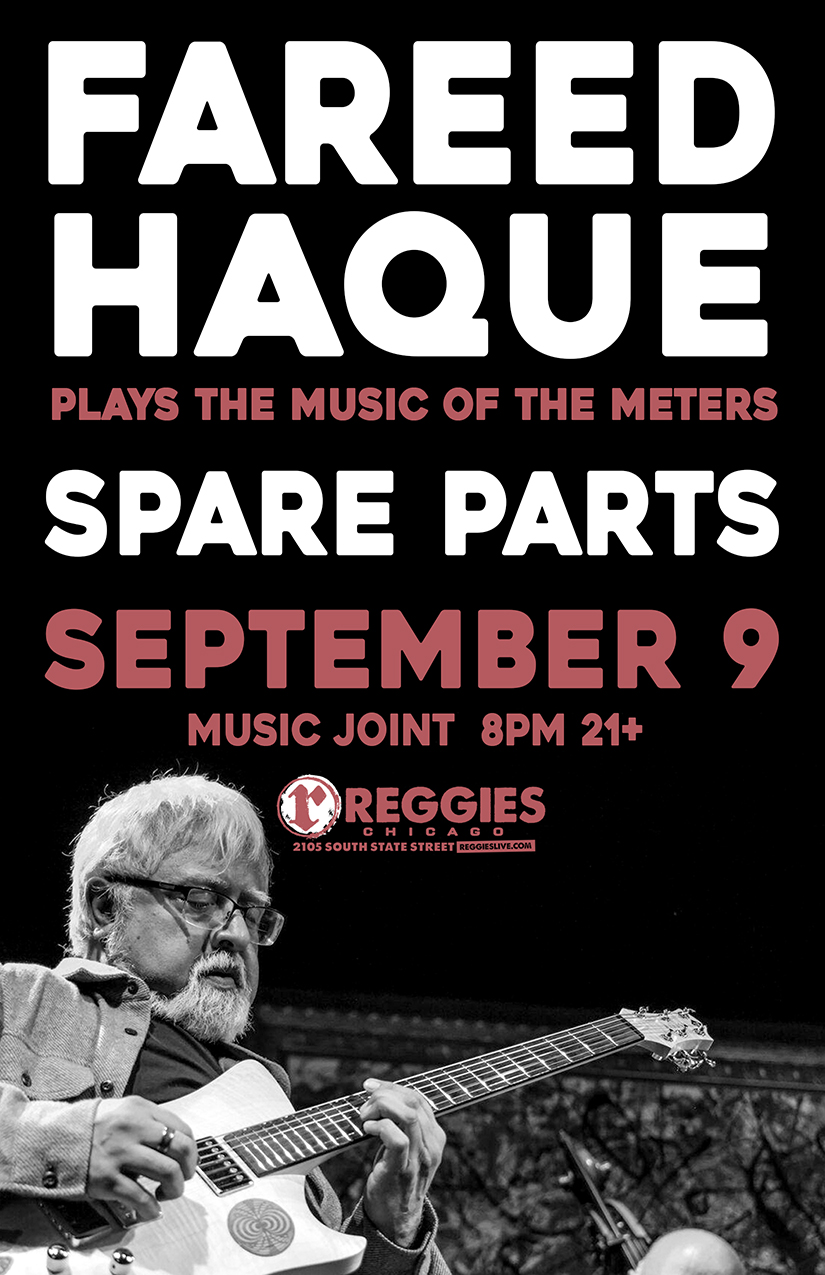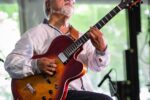 FAREED HAQUE GROUP
Fareed Haque is a modern guitar virtuoso. Steeped in classical and jazz traditions, his unique command of the guitar and different musical styles inspire his musical ventures with tradition and fearless innovation. Haque will bring all that and more to Reggie's for a night devoted to paying tribute to legendary New Orleans funk staples the Meters.
Considered by many to be one of the founding fathers of funk, The Meters created a unique sound that lasted through the sixties and seventies and was reborn in the late eighties. Their trademark sound blends funk, blues, and dance grooves with a New Orleans vibe.
Haque shares, "For the past 5 years or so I have been running a jazz festival in the Chicago area. Each year we pick a theme and last year's theme was the music of New Orleans. We had all kinds of New Orleans jazz at the festival but I had to pick something for my band to play something that featured guitar. . . And what better way to celebrate that music than for me to jam out on some Meters! [Meters guitarist] Leo Nocentelli was a special guest with Garaj Mahal [Haque's jamband, formed in 2001] a few years back and he showed me the right way to play 'Cissy Strut'!"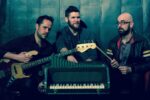 SPARE PARTS
Spare Parts is an instrumental trio that pushes well beyond the jazz funk spectrum in which it thrives. Driven by vintage keyboards (Kevin Kozol), electric bass (Colin Scott) and drums (Mike Bruno), Spare Parts recalls the aesthetics of the analog era through a fresh and modern approach. Known for their hard hitting grooves, dynamic improvisation and collaborations with Chicago's finest musicians, Spare Parts has won a loyal following over the years. The band has several releases on Ropeadope Records and has received accolades from across the industry including Ukvibe.org, Notreble.com, and Modern Jazz (MOJA) Radio. Spare Parts has toured extensively throughout the U.S. and beyond, while becoming a mainstay on the Chicago scene. From dive bars to prominent jazz clubs, theaters and festivals, Spare Parts has played countless shows and held several successful residencies. Members of the band have
performed with Grammy winning artists Victor Wooten, Paul Wertico, and Michael Bolton, as well as Fareed Haque, Stephen Perkins, Lenny Pickett, Bill Dickens, Javon Jackson, George Brooks, Vikku Vinayakram, V. Selvaganesh and Garaj Mahal. Spare Parts has shared the stage with George Clinton & Parliament Funkadelic, Snoop Dogg, Vulfpeck, George Porter Jr., The Wailers, Forq, Kneebody, The New Mastersounds, Wayne Krantz, Chester Thompson, Alan Evans, Stanton Moore, and many more.