Peace Simulation Midwest Pop Up Showcase
Presented by Wake Brewing, Empire Productions, Heavy Talent, and Peace Simulation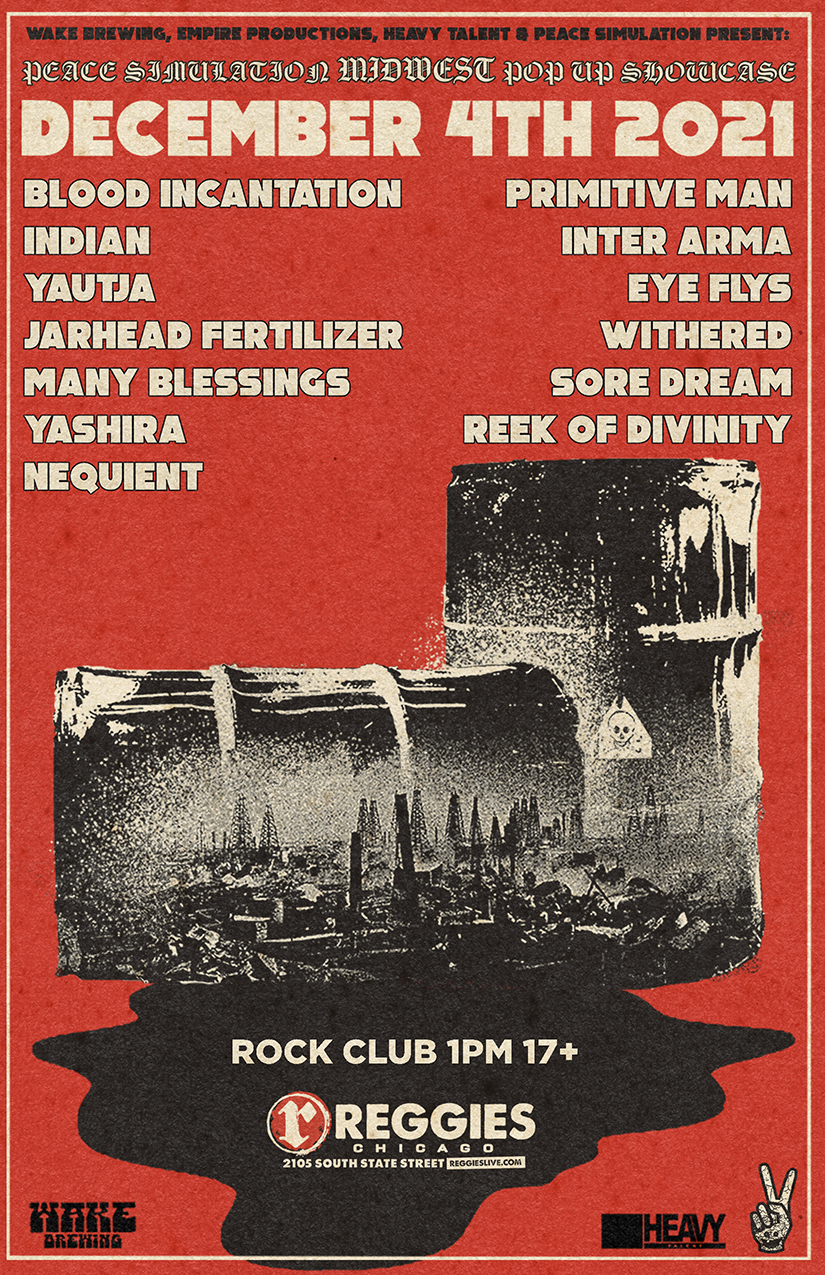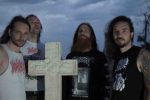 BLOOD INCANTATION
Blood Incantation is an American death metal band from Denver, Colorado, formed in 2011. The band consists of vocalist and guitarist Paul Riedl, guitarist Morris Kolontyrsky, drummer Isaac Faulk and bassist Jeff Barrett.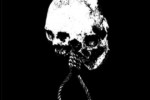 PRIMITIVE MAN
Denver's PRIMITIVE MAN's music matches its name: a savage, sparse mix of death metal, blackened noise, and doom riffs. The threepiece was formed in February of 2012 by Ethan Lee McCarthy, Jonathan Campos, and Bennet Kennedy (all current and former members of Vermin Womb, Withered, Clinging To The Trees of A Forest Fire, Death of Self and Reproacher). In October of 2012 the band recorded their debut LP Scorn at Flatline Audio with Dave Otero (Cephalic Carnage, Cobalt, Catheter, CTTTOAFF). Scorn was released a collaboration between Throatruiner and Mordgrimm Records. After the release of Scorn, the band parted ways with Kennedy and recruited Isidro "Spy" Soto to take over on drums. The band also self-released a three-song EP in February titled P/M.
The unique metal hybridization of Scorn caught the attention of Relapse, who liked the record enough to sign the band and reissue the full-length in summer 2013. Dubbed a "totally malignant sounding record and one that will consume you whole if you're not careful," by Cvlt Nation and called "the best worst thing that has ever happened to you," in an 8/10 review from Metal Hammer, Scorn found PRIMITIVE MAN celebrating a slow-roasted apocalypse through seven suffocating hymns of hatred, disease and sonic deviance. The record put the band on the map for many listeners, and enabled PRIMITIVE MAN to embark on a relentless touring schedule that would soon see the band playing live shows across the US and Europe (often for the vast majority of the year) in company with acts such as Hexis, Reproacher, Fister, Celeste, Opium Lord, and Mammoth Grinder. PRIMITIVE MAN also played Denver Black Sky in 2013 alongside Relapse brethren Dying Fetus, Exhumed, Skinless, Iron Reagan, Call of the Void, and Weekend Nachos.
All of Ethan McCarthy's projects have been prolific, and PRIMITIVE MAN is no exception – the band released four splits between 2013 and 2015, and dropped another bombshell of nihility in 2015 with its Relapse EP Home Is Where The Hatred Is. The EP was well-received by publications including Metal Injection, MetalSucks, Revolver, and Exclaim!, the latter of who stated, "unapologetically bleak and permeated by loathing and hostility, Home Is Where The Hatred Is will either leave you wanting more or contemplating teetering off a ledge." Despite their primeval, bludgeoning approach, PRIMITIVE MAN wouldn't exist without their savage awareness of modern humanity: simultaneously old and new, atavistic and groundbreaking, PRIMITIVE MAN stands to redefine current conceptions of hope, faith, and metal music.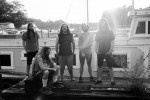 INTER ARMA
INTER ARMA's music resists generalization and categorization, but if there's one thing that's consistently true, it's that the VA quintet possesses an unparalleled sense of scope. Few artists today accurately convey the complexity that INTER ARMA (Latin for "in times of war") does – the band creates terrible and often hauntingly beautiful portraits of humanity through music that is deeply organic yet still mystical and modern. INTER ARMA are just as committed to the live circuit as they are to their records: the band has performed extensively throughout Europe and the US, sharing the stage with the likes of Kylesa, Baroness, Cough, Royal Thunder, Black Tusk, Ulcerate, Russian Circles, Windhand, and dozens of others. INTER ARMA's raw, uninhibited approach merges doom metal, psychedelic sludge, black metal, prog and more, and over the course of the last ten years, has established the band as a uniquely innovative force in contemporary extreme metal.
Founded in Richmond in 2006, the versatile and genre-defying five-piece released their debut full-length Sundown via Forcefield Records in 2010, and like all great artists, had a well-defined sound right from the start. Sundown found INTER ARMA widespread critical acclaim, and, combined with the band's relentless touring schedule and DIY grit, quickly helped INTER ARMA make a name for themselves in the underground. Following Sundown, the band released the 12″ EP Destroyer via Toxic Assets Records. That record was strong enough to catch the attention of Relapse Records, who signed INTER ARMA later in 2012, and in 2013, the band unleashed the monolithic Sky Burial, a doomy, hour-long excursion through unpredictable textures and timbres. Just two years later, the band followed Sky Burial with The Cavern, a 45+ minute, single-song EP. Originally written during the summer of 2009, then slowly reworked and perfected, The Cavern was recorded in 2013 during breaks from the band's non-stop tours. Both The Cavern and Sky Burial were widely hailed as some of the best records of their respective years and garnered INTER ARMA accolades from the likes of Pitchfork, NPR, Rolling Stone, and many other publications worldwide.
Two years after The Cavern, INTER ARMA are poised to return with their heaviest and most multifaceted work to date. Paradise Gallows is more than an hour of lush, colorful melodies and textures blended with the heaviness of the earth's impending death. Like the band's previous works, the new album Paradise Gallows is direct and foreboding while maintaining a nuanced, artful perspective. INTER ARMA's signature palette of dissonant high-end and abyssal low-end has been augmented with swathes of thick, impressionistic melody that lend Paradise Gallows a truly biblical sense of scale, both lyrically and in terms of the album's sonic content. Harsh and acoustic passages (including the band's first-ever foray into clean vocals) spar with complex rhythmic structures across nine sweeping tracks of expansive, progressive heaviness. The album was again recorded with Mikey Allred (Yautja, Hivelords) at Dark Art Audio in Nashville, and features gorgeous cover art by Orion Landau. Dense, funereal, and richly evocative, Paradise Gallows is a rich blend of doom, post-metal, sludge, and black and death metal, and is a singular and powerful new addition to the band's already monumental discography.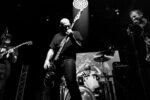 INDIAN
YAUTJA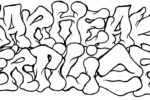 JARHEAD FERTILIZER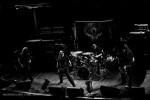 WITHERED
Withered specializes in early Swedish death influenced black/grind/doom metal with intent to explore the darker attributes of mortality and its effects on the psyche. Withered has been stirring up a frenzy in the US and Europe supporting the likes of Mastodon, Exhumed, Total Fucking Destruction, and others.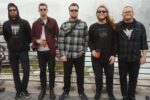 YASHIRA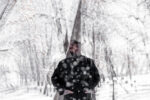 MANY BLESSINGS
Many Blessings is the experimental outlet created by Ethan Lee McCarthy (Primitive Man & Vermin Womb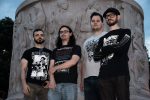 NEQUIENT
NEQUIENT is a metallic hardcore band from Chicago. Building on a foundation of thrashing d-beat, they draw influences from a broad spectrum of aggressive styles including grindcore, crust, sludge, death metal, black metal, and noise rock. The result is a uniquely punishing sound that emphasizes percussive intensity and razor-sharp hooks.
Formed in 2014, NEQUIENT's first official release was 2015's Infinite Regress EP, the start of a longstanding collaboration with producer Pete Grossmann (Immortal Bird, Warforged) at Bricktop Recording in Chicago. Following a few personnel shifts, the group settled on its four-piece configuration and forged a debut full-length, Wolves at the Door, issued in 2018 by Nefarious Industries.
On their second album, Darker Than Death or Night, NEQUIENT set out to embrace even more diverse sounds than before without sacrificing their tightly honed focus or capacity for vicious sensory assault. This is a singular breed of heavy music: tightly controlled yet satisfyingly grimy, attuned to the anxieties of an uneasy era and unconcerned about fitting into the preconceived boundaries of subgenre. Produced by Grossmann, mixed by Sanford Parker (Voivod, Yob, Eyehategod) and mastered by Collin Jordan (Harm's Way, Windhand), the album features artwork and design by Scott Shellhamer as well as a guest vocal turn from Eddie Gobbo of Something is Waiting.